Shilpa: Things go haywire even if I ask for alteration of my blouse
The Bhabi Ji Ghar Par Hai actress recounts the favouritism and humiliation she faced on the set of the show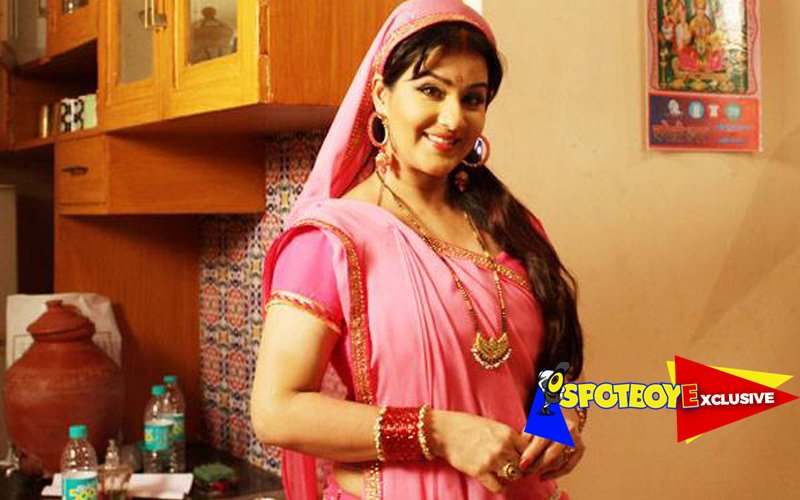 Bhabi Ji Ghar Par Hai is seeing more drama off the camera than on it. When actress Shilpa Shinde stopped shooting for the show more than a week ago, the producer and channel officials spread the word that the actress' tantrums were getting out of hand. On the other hand, Shilpa is demanding a public apology from the makers. In the midst of this controversy, SpotboyE caught up with Shilpa. Excerpts:




Why did you stop shooting for the show?
The officials of & TV (the channel it is aired on) wanted me to sign an exclusive contract, which I refused. I was willing to sign a bond that would prevent me from essaying a character similar to Angoori (her character in the show). But I should have the liberty to do other shows. When I refused to sign the contract, they spread rumours that I am throwing tantrums on the set. To make matters worse, they even refused to give me a raise in lieu of the exclusivity.




The makers accused you of being unprofessional and throwing tantrums on the set. What do you have to say?
What unprofessional behaviour? I just asked the producers (Edit II) money for alteration of my blouses. What about their favouritism towards Saumya Tandon? She gets a personal fashion designer from the channel because she has a friend there. And things go haywire even if I ask for a minor alteration of my blouse.




You also had major issues with the show's producer Benaifer Kohli.
She is a real terror; I wonder how her husband lives with her. She is so insecure that she wants everything in writing from the stars. On the other hand, she will not commit to anything. She wasn't ready to accept the changes which I suggested in the contract.




But do you think leaving the show midway was the solution to the problem?
My goodness has been taken advantage of. Edit II forgot how they had practically begged me to step into Rashami Desai's shoes as Angoori when she left the show at the eleventh hour. The only way I might reconsider is if both & TV and Edit II give me a public apology.
Many of my fans have told me that they watch the show only because of me. I know my fans are feeling bad, but I can't work in this atmosphere. I am finally feeling free.




Buzz is, Rashami Desai will replace you...
& TV officials and Edit II have to take an NOC from me before replacing me. If they replace me without my permission, I will move CINTAA (Cine & TV Artistes Association). I am more concerned about recovering my dues of the last three months.
Image Source: facebook/shilpashinde & bhabajigharpehai