Sumeet Raghavan: We Live In A SEX-STARVED Nation, I Am SHOCKED!
A rattled Sumeet Raghavan speaks EXCLUSIVELY to SpotboyE.com about wife Chinmayee Surve's presence of mind when she saw a man masturbating in front of her yesterday, how the police swiftly jumped into action to nab the culprit and the horrid times we are living in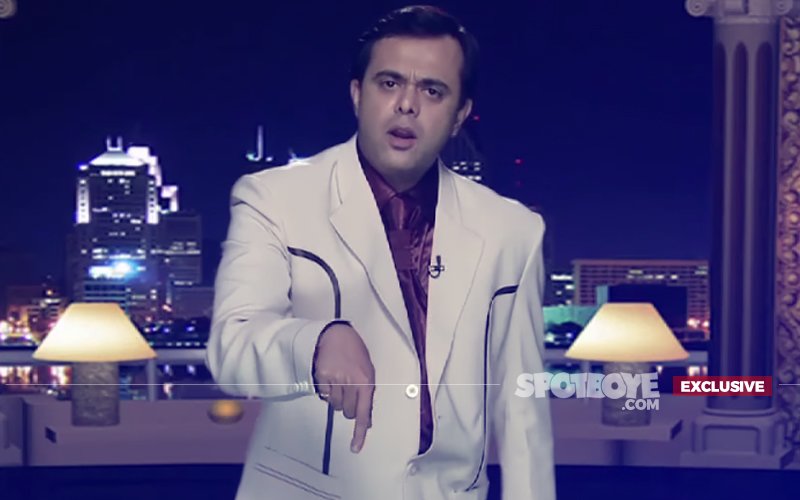 Yesterday, Sarabhai Vs Sarabhai star Sumeet Raghavan's wife Chinmayee Surve filed a sexual harassment complaint against an unidentified man, who masturbated right outside her residence. The shocked actor took to social media to announce the news.

A white BMW with last 4 digits 1985 needs to be traced. The driver wearing a grey safari who had parked near #ParleTilakSchool #VileParleEast started masturbating in front of my wife. Before she could slap him he escaped. She could note down just the last 4 digits@MumbaiPolice

— Sumeet (@sumrag) February 19, 2018
Sumeet's wife was near Parle Tilak School in Vile Parle East, when a driver inside a white BMW suddenly started masturbating right in front of her eyes. Before she could go forward and slap him, the driver fled with the car. Sumeet's wife could only get the last four digits of the car before the driver sped off.

SpotboyE.com got in touch with Sumeet to know about the incident and the time we are living in.

Excerpts:

Tell us about what happened in detail.
My wife was walking along the road in Ville Parle East which leads to Parle Tilak School. She was talking on the phone and meanwhile fiddling with her bag to take a water bottle out.

As soon as she reached the school, the driver of a white BMW – which was parked there – rolled the car windows down, which caught her attention. Involuntarily, she looked inside and saw a man masturbating.

Is the school near your house?
Yes, it's 100 feet away from my house. We were shocked as something of this kind has never happened before. She immediately called me and we went to the police.

Whose decision was it to inform the police?
We mutually decided to take the step as it's not just the matter of my wife. We are nearing 50 years and can tackle this, but little girls of 12-13 years of age come to study in that school. If something like this had to repeat, God knows how they would have reacted. We wanted the culprit to be punished.

How supportive was the police?
They helped us completely. Complaint was filed immediately and when I tweeted, I got call from the Headquarters and they sent the entire team here. They bravely caught the culprit on the same day.

Did you get a chance to confront the man after his arrest?
No, we didn't. And anyway he is with police, so it's better they deal with him.

What punishment has been given to him? Any idea?
I have no idea. You should talk to the police for this. And if you are going to ask me about the punishment he deserves, then I am no one to decide that. The authorities will take a decision and the police is doing their job well. Aisa nahi tha ki I intervened and hatha paayi hui. I went to the police and they helped me.

Do you think we are living in a sex-starved nation?
Absolutely, this has always been the case. It was the case 30 years ago too. In fact, even when our parents were children, such cases came to light. It's just that somebody needs to think about it and take a stand – that's most important.


Image Source: youtube/jayhind