The Kapil Sharma Show: Rochelle Rao, Who's Returned As 'Lottery', Says, 'Kapil Always Encourages Us To Bring Out The Best In Us'- EXCLUSIVE
Rochelle Rao spills the beans about her comeback on Sony TV's popular The Kapil Sharma Show as her previous character 'Lottery'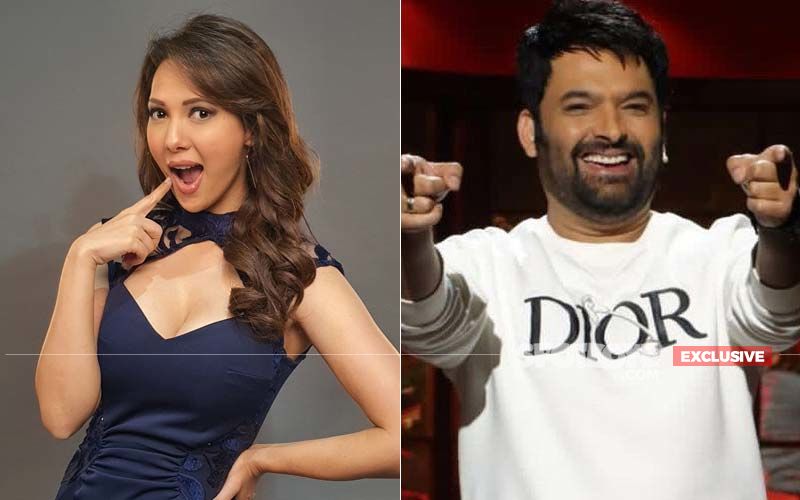 Rochelle Rao, who is a popular name in the television world after her participation in reality shows like Khatron Ke Khiladi 5, Bigg Boss 9 and Nach Baliye, is going to make a comeback in The Kapil Sharma Show. The actress will reprise her character of Lottery and she is excited to make people laugh in these tough times. Read on:
Rochelle, how does it feel to be back on the show?
It feels amazing to be back on The Kapil Sharma Show (TKSS)! I am so happy to have reunited with the entire cast and crew to create something fun and crazy, which has always been the motto of TKSS. At a time like this, I feel lucky to be getting a chance to make people laugh while teaming up with one of the best comic on-screen casts and I am totally looking forward to each and every shoot of ours.
Which new avatars will we see you playing this time?
I am returning to the show as 'Lottery', my very first character on the show a few seasons ago. It's being brought back on popular demand in this new season. Lottery is going to be her cute, innocent, sexy self this time around as well, but bringing with her lots of new twists, masala, some over-the-top drama and lots of other fun elements which you guys are definitely going to enjoy.
What kind of efforts are put in by Kapil Sharma to keep his on-screen family happy and motivated?
Kapil is a great co-star to work with. He is always so supportive. He's someone who is one of the best comedians in our television industry, whom I am so happy to learn from and someone who can truly hold the stage together with his multi-talents. Kapil is always encouraging us to bring out the best of our comic sides on-screen and it's good fun to be teaming up with him again.
Making people laugh is not an easy job. How much do you struggle with that?
Out of all the genres I have been a part of to date, the comedy genre is honestly the toughest one to crack. Making people laugh does require a lot of effort, especially to get that comic timing on point, to get that joke right and so much more which does need a lot of hard work. But I am lucky to be working with some of the best comedians on the ground, who have helped me bring out my comic side in ways I never knew I could do so before.
Along with The Kapil Sharma Show, what other work is on your mind?
At the moment I am investing all my energy to bring out the best of Lottery on TKSS. Besides that, there are a few projects in the pipeline and ones I can only speak about at the right time.
Do you feel that getting the kind of work you want to do has been affected due to the pandemic?
Times have changed post the pandemic as we are all learning to live with this new normal. So yes, that has also affected the work front in many ways and it has become sort of a struggle to find the right kind of work one is looking at these days. But at the same time with mediums like the digital space opening up so widely in the last one year, opportunities have definitely increased in every sphere for us actors and performers, which is a good sign.
Image source: Instagram/kapilsharma