Vahbiz Dorabjee Opens Up On Her LOW PHASE, REBOOT, Kushal Punjabi's SUICIDE- EXCLUSIVE
A sunny afternoon got even brighter as we sat down for a chat with Vahbiz Dorabjee at a cafe in Juhu. We caught up with the actress after long and she had a lot to share. Watch VIDEO below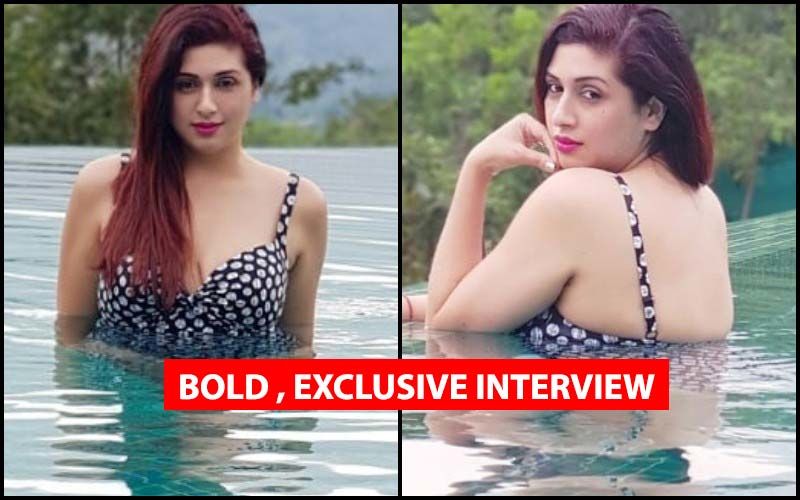 Vahbiz Dorabjee has been MIA since some time. What is she busy doing? Well, a lot of things you and me were not aware of, until we met the actress on a sunny afternoon at a cafe in Juhu.
Vahbiz has gone through a lot of emotional stress in her personal life but currently is in a space where she is extremely content, peaceful and more importantly moved on. We caught up with her to talk about her rebooted version and many other topics.
Excerpts from our conversation that unfolded:
We're seeing you in a new avatar. Anything specific which led to the rebooted version?
Nothing in particular as such and to be frank, I have been this way since a long time now. However, now I am in a very happy and peaceful space because it's more important to be mentally healthy than physically. I have been through a lot of ups and down, and everyone goes through it. The only difference now is that I am putting all my energy in focusing on myself.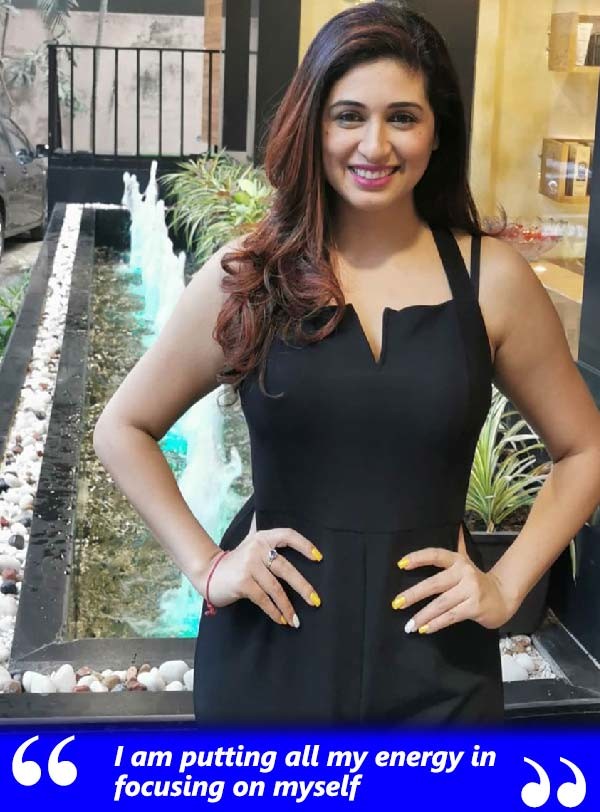 I am an emotional binger. Whenever I used to get emotionally low, the repercussions were seen in my eating habits. I realised when you are happy and in a good space, you don't feel like eating the wrong stuff. Then, you want to take care of your body and mind. As far as hitting the gym is concerned, I was always into functional training. But as I was in a low phase of life, I used to eat in the wrong way. Also, I am now following a diet by Dr Dixit. I have only two meals in a day. It's sort of a feast and fast. I have also cut down on sugar.
How much weight have you lost?
13 Kgs in 2-3 months.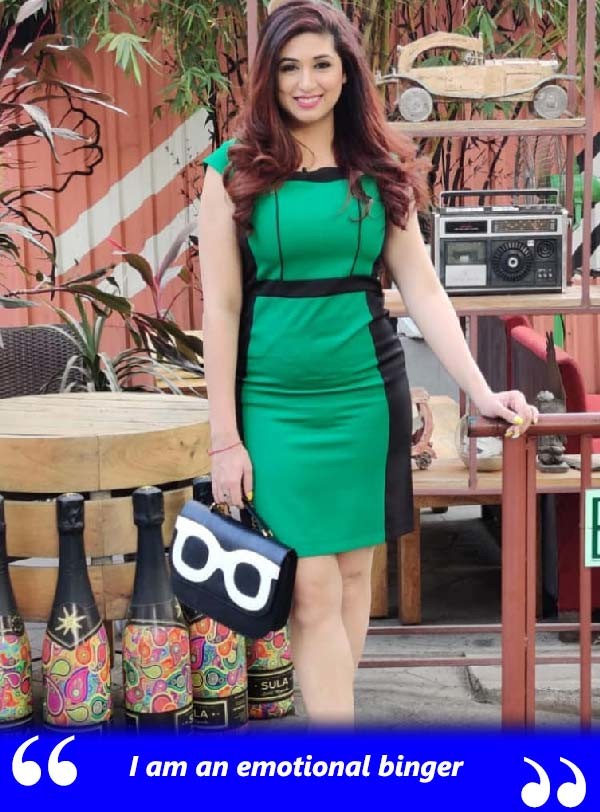 Never! I am not at all lazy, I am a go-getter! But as everyone knows I was going through a lot in my personal life and as I mentioned earlier, I was not focusing on myself, so probably that led to me being seen in long intervals. Today, I feel I am prioritising myself.
So do you regret not prioritising?
No. I never regret anything.
Who has been your emotional pillar during the low phase? And what have they been telling you?
I thank God every day for blessing me with a wonderful family and friends who are also like family. I also give myself a bit of a credit for being a survivor and mentally strong.
For me, my parents are of utmost importance. So, I will do anything to see them smile. The reason I live is for my parents. I want to do better and better for them.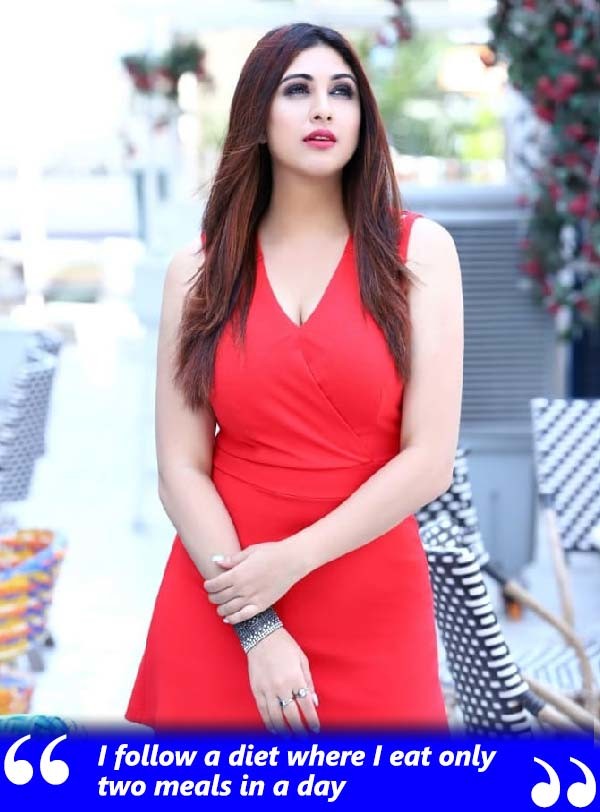 There has been a lot of stress factor in the profession you are a part of. Kushal Punjabi was your close friend, he ended his life recently. You have yourself fought a battle...
It's not the first time I have come across something like this. 3 years back my school friend ended her life and it was a life changing incident for everyone around. I have seen her parents go through hell. In Kushal's case too, I was around and saw what his parents went through. It is a competitive world around us. People are fighting a lot of internal battles which we don't know about- they say those who wear a smile are sometimes the ones who are fighting the strongest battle inside. Mujhe bhi yeh bahut sunne ko milta hai- 'tu toh hamesha hasti rehti hai, tujhe kya problem ho sakti hai?' which is so untrue. Everyone has their own problems and they deal with it differently.
Kushal too was so jovial and we were always rolling in laughter whenever he was around but look what he was going through inside. Sometimes negative thoughts take over. I would like to tell people, if you are gong through something emotionally, don't bottle it up. JUST TALK. The negativity sinks in ultimately if you don't speak out. I kept talking to my parents during my low phase, I almost troubled them by talking non-stop, but do not feel ashamed in doing that.
Do you feel people hesitate because even today, the word 'therapy' and 'counselling' is considered a taboo?
Yeah, I guess. People are not willing to face their problems and take help. They think society will judge them but we can't have more cases like these.
Were you aware about Kushal's mental state?
No, I was also taken away by deception. We were very good friends since 2006 but then he got married and we lost touch. I thought he is busy with his wife and son, who was BTW his life. Even his social media was buzzing, but then even that is a virtual world and can be deceptive. If you ask me, I still can't believe it has happened.
Yes, I was there with them.
Taking the conversation ahead on the same line, I have been talking to many senior actors about how unstable TV industry has become- in terms of payments, actors being replaced by younger ones and doing the job in half the price and producers being okay with compromising on quality. How do you think actors can tackle this stress?
It's a known fact that this industry is unstable. When someone comes to me to ask how should they go about entering the industry, the first thing I tell them is- know that it is an unstable profession full of depression and happiness at the same time. Only if you have a good backing, and your family is supporting you, then go for it.
Now, I never put my key to happiness in anyone's pocket. That is the reason I keep doing so many things simultaneously like blogging, events, acting, modelling, chat show. I wanted to be busy because it will be a lie if I say I haven't been into depression. I have. Then we go to astrologers, wear stones and do all silly things. But I realised it's not about that. So, now I have made a motto- first thing to do is keep yourself happy and there are various ways of doing that. Actors put all their energy into one thing and don't think about having a back up for their happiness. So, when that one thing fails, they feel disappointed and depressed.
So, do you feel the stress has gotten any less for actors with the advent of web shows?
It has to an extent but still the competition is tough. People think it is very glamourous but there is a lot of sadness behind the glamour. But yes, avenues have opened. Many actors are becoming RJs , hosts, some are doing web series- which is coming up with excellent content. They get to satisfy their creative juices. Barriers have broken between TV and films. However, I would still say- it is an unstable field.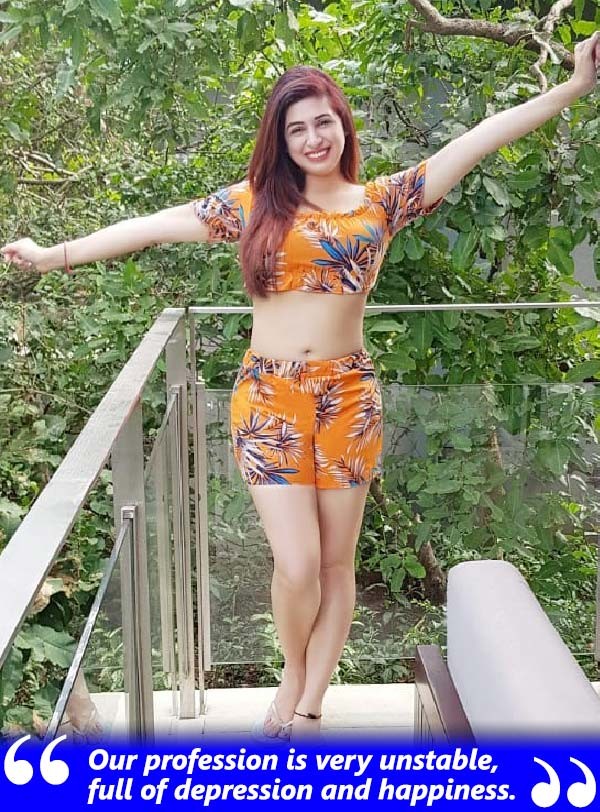 Are you open to web shows?
Yes. In fact, I have been only looking for good web series. I have one project coming this month too.
So, why not make the announcement here?
(Laughs) Sure. It's a story based on social media by Anil V Kumar.
Web shows have bold content. Are you comfortable with it because once you enter this platform, you are open to using cuss words, nudity?
My first question to Anil sir was what my role is and what is the story? And thank god, it involved none of the above. It's been shot aesthetically. Those who do, I am not judging them but I am not comfortable.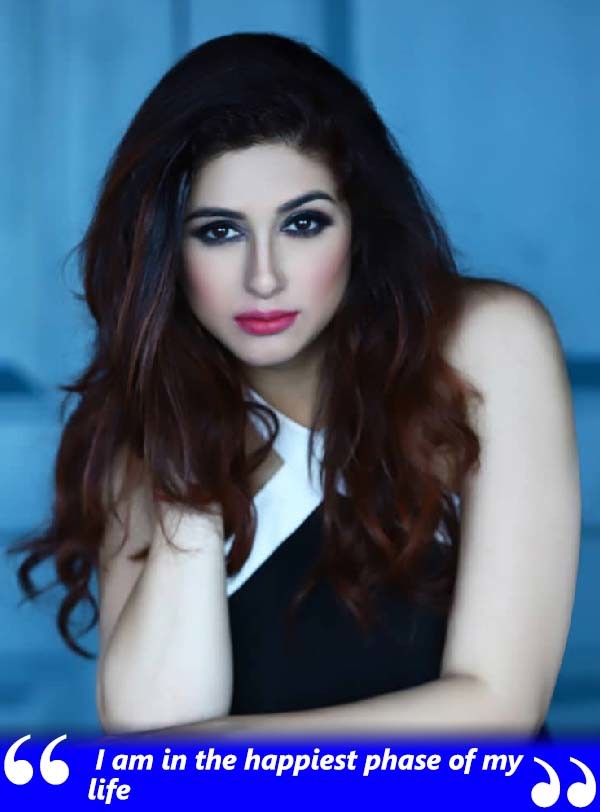 So, will you never attempt it?
Never say never but I don't relate to unnecessary exposing. It depends on how important those bold scenes are to the script. If it is, then may be but as of now I have never done any such content.
What about films, you never thought about them?
I hadn't thought about them earlier but now, I would love to.
And if you get a role now, say like Mona Singh did in 3 idiots, would you do it?
Of course, I am looking for movies. Please cast me (laughs).
Let's conclude by talking about the phase of life you are in, singlehood- what is your state of mind as compared to what it was a few years back?
It's the best phase of my life. I am loving myself and am internally happy. I have family support and friends. Professionally, blogging is giving me immense satisfaction and happiness. So, looking forward to do more and more projects.
image source:-instagram/vahbz