'Barbie Never F*cked With Ken' Says Ryan Gosling As He Blasts At Fans Trending 'NotMyKen'-READ BELOW
Ryan Gosling has claimed that the reaction has been nothing less than hypocritical, as no one seemed to care for Ken all this while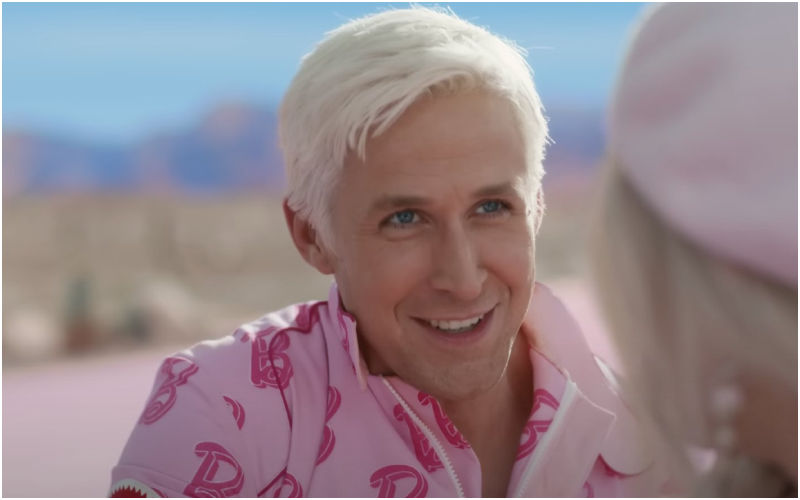 The upcoming American fantasy comedy Barbie is all set hit the big screens next month and the film has been making a lot of buzz. Meanwhile, fans are eager to watch the upcoming film; however, not everyone seems to be happy with the casting, especially Ryan Gosling who will be seen playing the role of Ken in the film. Now, the actor has reacted to the backlash he has been facing.

For the unaware, Ryan will be seen playing Ken alongside the generic Barbie (Margot Robbie), among a slew of other iterations of each doll, weighed in on the debate that he was "too old" to be playing the role.
The Canadian actor has said the reaction has been nothing less than hypocritical, as no one seemed to care for Ken all this while.
In a recent interview with GQ magazine, when Ryan Gosling was quizzed about his reaction to him being too old to play Ken.
He replied, "I would say, you know, if people don't want to play with my Ken, there are many other Kens to play with… It is funny, this kind of clutching-your-pearls idea of, like, #notmyken. Like you ever thought about Ken before this? And everyone was fine with that, for him to have a job that is nothing. But suddenly, it's like, 'No, we've cared about Ken this whole time.' No, you didn't. You never did. You never cared. Barbie never f–ked with Ken. That's the point. If you ever really cared about Ken, you would know that nobody cared about Ken. So your hypocrisy is exposed. This is why his story must be told."
Ryan also spoke how he feels a kinship with the character of Ken, "I care about this dude now. I'm like his representative. 'Ken couldn't show up to receive this award, so I'm here to accept it for him.'"
Barbie stars an ensemble cast including Kate McKinnon, Issa Rae, Nicola Coughlan, and Hari Nef as the other Barbies, while Simu Liu and Kingsley Ben-Adir play the other Kens.
America Ferrera and Will Ferrell play the human characters. Barbie will open in theatres on July 21st, 2023.
Image Source: Instagram