'Johnny Dept', Says A Fan As A Man Dressed In Captain Jack Sparrow's Outfit Begs On Street In Viral Video; Netizens Have A Hearty Laugh!
A man acting like Captain Jack Sparrow (the character from the Pirates of the Caribbean franchise) has been going viral on social media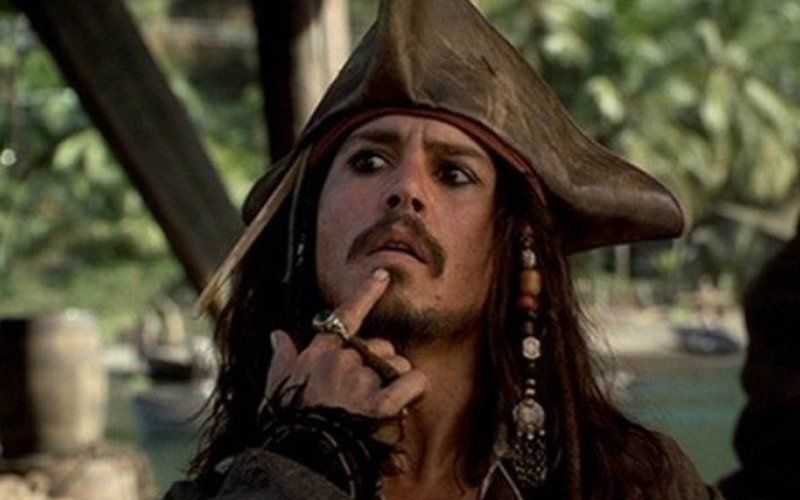 Johnny Depp and his popular character from The Pirates of the Caribbean franchise - Captain Jack Sparrow have been making it to the headlines for quite a while now. Recently, a viral video of a beggar sporting the infamous pirate's outfit is gaining traction on the internet.

The viral video features, a man acting like Captain Jack Sparrow (who played the character in the Pirates of the Caribbean franchise) while asking for money, and even carrying a toy gun to complete the look. Well, his impression of Black Pearl's captain is spot on and let us assure you, there seems to be no difference here.
The video surfaced two months ago when Depp was fighting a legal battle against his ex-wife Amber Heard but is going viral once again on Twitter and other social media platforms.
In one of the clips, the beggar spotted a car, who was shooting the clip, waiting at the traffic light. He took out his toy gun and started walking towards the car. After reaching the window, he takes out his hat to collect money from the man.
Soon after collecting the money he gives it back to a Jack Sparrow-like smile and walks away. The location where the video has been shot is not known. Several social media users praised the beggar's performance. "Thats johnny debt," one Twitter user said. "I woulda gave bro $100 just for the effort," tweeted another.
The video was shared by user @javrorar and it has been viewed nearly eight million times and more than 364,000 users have liked it.
Johnny Depp won the 6-week-long defamation case against Amber Heard for her 2018 article in Washington Post. She was asked to pay $10.35 million in damages to the actor.
Image Source: Instagram