'Kardashians Get Their Old Faces Back'; Drummer Tommy Lee Shares Satirical Video Exposing Their Natural Features
Mötley Crüe drummer Tommy Lee shared a satirical video with the caption, "Giving the Kardashians their old faces back"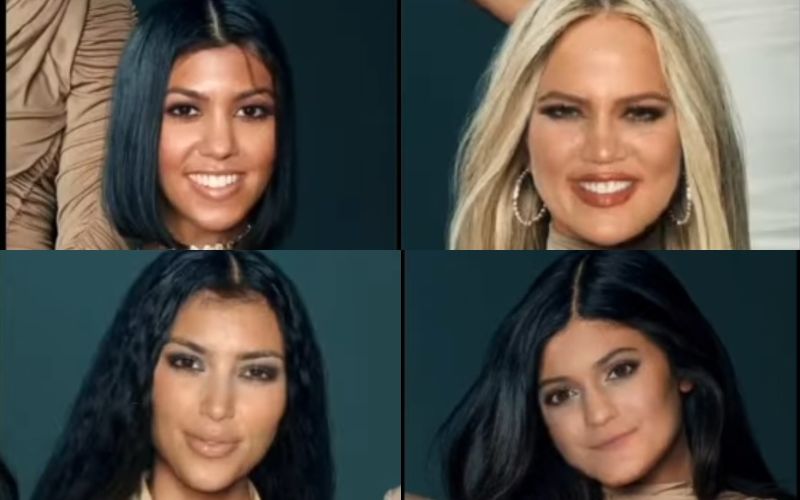 Tommy Lee, American musician and founding member of the heavy metal band Mötley Crüe, had a rather satirical take on the Kardashians. The drummer shared a video on his Instagram account which gave the Kardashian clan their 'natural faces back.'

The video posted by Tommy featured a promotional photo from 'The Kardashians,' a new reality Hulu show. Hilariously, the humour-filled video showed off Khole Kardashian with her 'natural chin,' along with the rest of the family without makeup, editing, and cosmetic work on their faces.
The clip was posted with the caption, "Giving the Kardashians their old faces back," as a photoshop tool wipes away the face of the Kardashians in the photo, exposing their natural features.
Recently, The Sun report quoted a plastic surgeon who revealed that Khloé Kardashian, mother of two, had at least two cosmetic procedures. Dr Anthony Youn shared clips on TikTok of "the natural Khloe we all remember" between 2007 and 2013, the same one seen in Tommy's video.
He also believes that Khloé got another nose job in 2019 and in 2021 he thinks she got a brow lift. He added, "She's beautiful with or without plastic surgery!"
However, the 'Keeping Up With The Kardashians' alum claimed that she only ever went under the knife once, for a nose job.
She said at the reunion special in 2021 for the reality show, "I've done injections. Not really Botox, I've responded horribly to Botox."
Recently, fans were quick to notice that Khloé had lost weight, crediting it to stress over her cheating ex Tristan Thompson, who fathers a child with fitness model Maralee.
Meanwhile, Khloé's rep had confirmed that she was expecting a child via surrogate back in July. The baby boy was born on August 5, 2022, and his name has not yet been decided. She also shares a four-year-old daughter named True with her ex Tristan.
Image Source: YouTube