9 Year Old Ryan Kaji Becomes Highest-Paid YouTube Star On Forbes List Again; Tops With Approx 29 Million Dollar Earnings-Deets INSIDE
Ryan Kaji, a nine-year-old YouTuber is the highest-paid YouTube star on the Forbes list. The young boy has topped the highest-paid YouTube star list due to his 29.5 million dollar earnings. Read the details!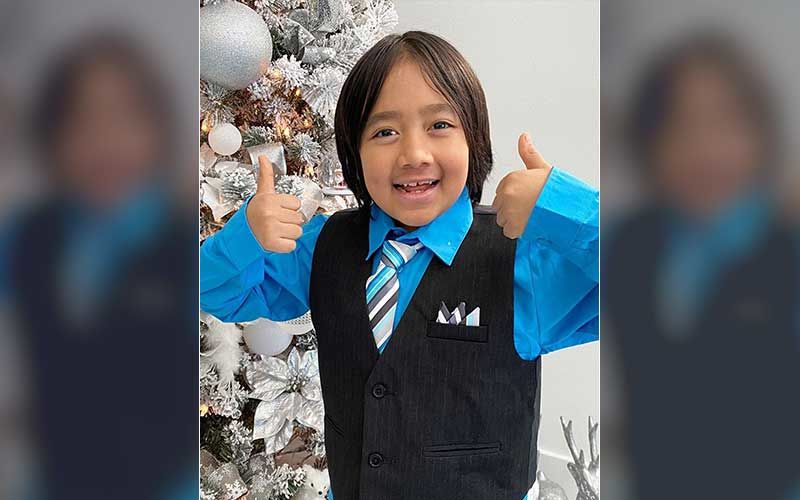 YouTube and vlogging is something that is gaining popularity recently due to the ocean of videos based on different topics, and issues. One can find almost everything hack, news and more on the video-sharing platform. And, several YouTubers have garnered a massive fan base on the platform. With the Forbes 2020 highest-paid list already out, according to the report, a 9-year-old boy named Ryan Kaji has made it to the top. Ryan, who hails from Texas, The United States has become the highest-paid YouTube star on the Forbes list.
As per the report, Ryan Kaji has earned a whopping 29.5 million dollars this year. Ryan has a YouTube channel by the name 'Ryan's World'. He has around 41.7 million subscribers and counting. The report stated that Ryan is famous for his unboxing videos. In the videos, the 9-year-old takes out toys from their packages and reviews them. Ryan's channel gets approximately 12.2 billion views and is famous for the unboxing review videos and DIY science experiments.
According to the report, the little man also has a line of branded merchandise. He has toys, backpacks, toothpaste and more in stores like Target, Walmart, and Amazon. The report stated that Kaji made a total of 200 million dollars in sales last year from his branded merchandise. Apart from all this, the report also said that Ryan has a Nickelodeon series called Ryan's Mystery Playdate.
Meanwhile, a report in Hindustan Times stated that this is not the first time when Ryan has made it to the top of YouTube's highest-paid stars. The little guy started making videos in 2015 and made it to the list in two consecutive years. He leads the list in 2018 and 2019, 2020 to follow. By far, Ryan's most-watched video is the one titled Huge Eggs Surprise Toy Challenge. Also Read:
Prince Harry Wants Wife Meghan Markle To Attend Couple Counselling With Him? Deets INSIDE
Image source: Instagram/ryan's World