Prince Harry Wants Wife Meghan Markle To Attend Couple Counselling With Him? Deets INSIDE
Reportedly, Prince Harry wants his wife Meghan Markle to attend couple counselling with him. The report claims that the couple is heading for therapy in a desperate need to stay married. Read the details!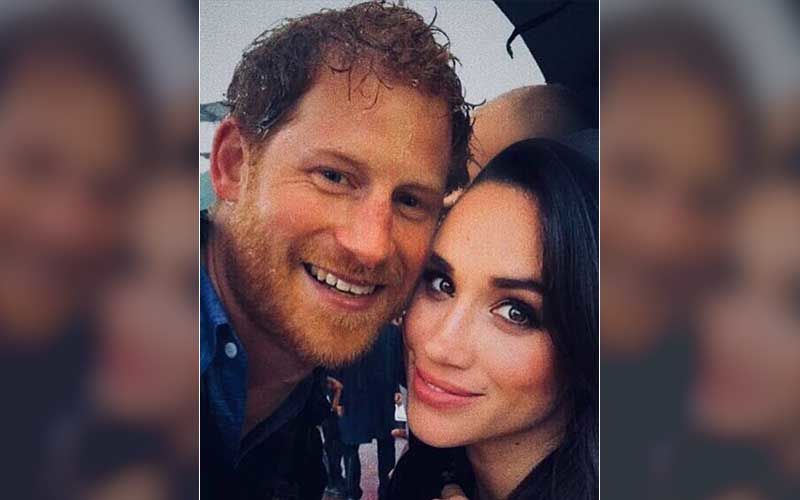 Prince Harry and his wife, actor Meghan Markle make it to the headlines almost every week. Ever since the couple stepped down from their roles as the senior members of the Royal family, they are grabbing headlines every second day. The couple has been living in the US since some time now, and several reports have claimed that there's trouble in paradise. Now, one latest report claimed that Prince Harry wants Meghan Markle to attend couple counselling with him. Reportedly, the couple is heading for therapy in a desperate need to stay married.
'Henpecked'-something the report in National Enquirer is calling Prince Harry. According to the report, a source revealed that Harry and Meghan's marriage is hanging by a thread. The source shared that the couple "are heading to couples therapy in a desperate bid to stay together." Speaking about Prince Harry after he moved to the US, the source said that the Prince has gone from being excited about the move to feeling tortured. The insider also mentioned that Harry fears that he made a terrible mistake. As per the report, the couple started fighting before the holidays. It was back then when Harry was feeling homesick and guilty about abandoning his family. To save the marriage, Prince Harry begged his wife to join him in therapy. Another source said, "Harry is acting completely henpecked." The source said that Harry is being hooked to a political activist and is stuck in California, away from family, friends, work, and the Army, everything that he had known all his life.
Gossipcop.com debunked the false report and proved its nothing but a big lie. As the report stated that Prince Harry is missing the army, his friends back in the UK, for starters, he had been out of the army for years. Speaking about friends, Harry has friends in the US too, like the Clooney's, which proves he is not helpless at all. Talking about being cut off from his family, the website report stated that the Sussexes and Cambridges exchanged Christmas gifts, with the festival almost around the corner. The report finally concluded that Harry and Meghan have a 'strong marriage' which is so not on the brink.
Image source:Pinterest