Adult Film Star Jesse Jane Gets Arrested For Domestic Violence On Boyfriend In Oklahoma; Reports
Reportedly, adult film star Jesse Jane has been arrested for domestic violence in Oklahoma. The porn star who is born as Cindy Taylor has been accused of domestic violence by her boyfriend, whom she punched in the face and has been detained by the police in Moore, Oklahoma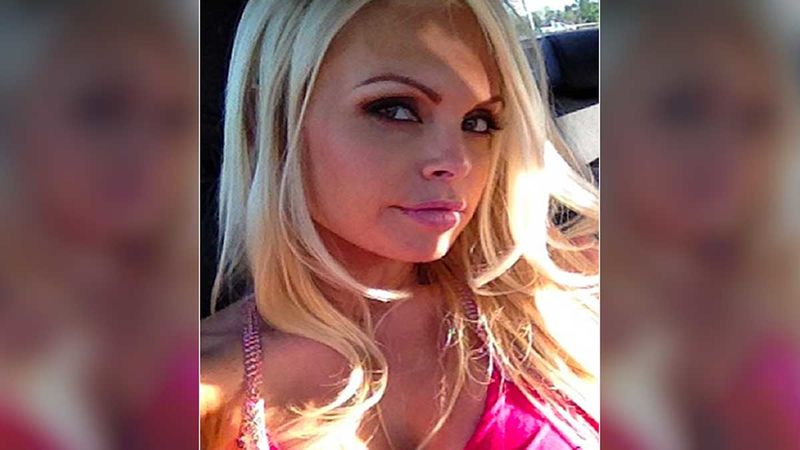 Retired Porn star Jesse Jane has entertained many fans worldwide with her charm and sexy moves. Born as Cindy Taylor, the porn star is known by her stage name 'Jesse Jane'. Reportedly, adult film star Jesse Jane has landed up in trouble after her drinking session with her boyfriend. Yes, the adult film actress has been arrested for domestic violence on her boyfriend in Moore, Oklahoma. As per reports, Jesse Jane has been detained by the police for beating up her boyfriend and biting off a chunk of his hand.
On January 29, retired porn star Jesse Jane was booked by the police in Moore, Oklahoma for domestic violence on her boyfriend. According to reports in TMZ.com, the porn star was arrested by the police for punching her boyfriend in the face and biting off a chunk of his hand. As per police reports received by the site, the couple was in the driveway, and Jesse Jane's boyfriend was unable to open his swollen left eye and also mentioned about the bite mark in his hand. Also Read:
Former Porn Star Mia Khalifa Teases Fans With A Bathroom Video; Goes Gaga Over Long Hair
Jesse Jane's boyfriend claimed that he and Jesse Jane were drinking the night before the accident, where he woke up and found her throwing his medication away. Later, when the porn star was confronted on the same, Jesse Jane argued being the victim in the situation and accused her boyfriend of grabbing her by the neck and using steroids.
Meanwhile, there were no signs on Jesse Jane of any injury, rather than a drop of blood, proving she is the victim in the situation. The adult film star was sent to Cleveland County Jail, later being booked under domestic violence and released thereafter. This is not the first time Jesse Jane has been arrested, earlier, back in 2018, the porn star was booked for public intoxication after a football game.
Images source: Instagram/ Jesse Jane, mandatory