After Pat Cummins, Brett Lee Donates 1 Bitcoin Which Amounts To Rs 41 Lakhs To Help India Battle Oxygen Shortage; Says 'India Has Been Like A Second Home'
As India continues to battle Coronavirus, Brett Lee took to his Twitter page and revealed that he has decided to donate 1 Bitcoin to help India battle the shortage of oxygen. Read on!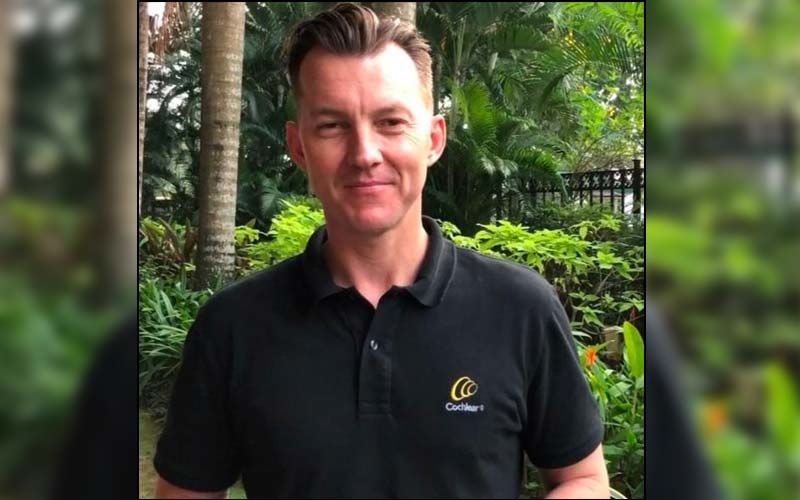 Coronavirus cases are increasing and how! India has been struggling amid a brutal second wave of the coronavirus pandemic. The second wave of the virus has hit India badly as more than 3 lakh cases are getting reported daily. The situation is so worse that many hospitals are even running out of beds, medicines and even oxygen cylinders. There are many celebrities including Sonu Sood and Sushmita Sen who are doing their best to send oxygen cylinders and help the needy in these tough times. Cricketers have been spreading awareness and doing their bit to help India fight against Coronavirus as well.
Recently, former Australian fast bowler, Brett Lee took to his Twitter page and came forward to help India. In his tweet, Brett Lee mentioned that he has decided to donate 1 BitCoin (Rs 41 Lakhs) towards Crypto Relief to help India battle oxygen shortage. By doing so, he has followed the footsteps of Kolkata Knight Riders' pacer Pat Cummins. Brett even thanked Pat Cummins for the initiative as he wrote, "Well done Pat Cummins for the initiative yesterday."
In his tweet, Brett Lee mentioned that India has always been like a second home for him. Adding to that, he said, "The love and affection that I always got from the people of this country both during my professional career and even after my retirement holds a special place in my heart. It saddens me deeply to see people suffering due to the ongoing pandemic." He also urged everyone to stay safe, wear a mask and maintain social distancing. Earlier Suresh Raina and Shikhar Dhawan commented on the current situation and requested everyone to stay at home.
For the uninitiated, earlier former Pakistan pacer Shoaib Akhtar took to his Twitter handle and shared a video urging his fans to help India tackle the covid crisis. Sharing a video, he wrote that as India is struggling due to Covid, we must become each other's support.
A humble request to everyone to please take all the precautions issued to help fight COVID19. Wear your mask, observe social distancing and sanitize often. Those eligible, please donate plasma as well. Let's win this battle.

— Shikhar Dhawan (@SDhawan25) April 26, 2021
Image Source:Instagram/BrettLee