After Preggers Anushka Sharma, Dad-To-Be Virat Kohli Is All Smiles As He Poses In The Gym; Flashes A Wide Grin With Victory Sign - PIC
Father-to-be Virat is all pumped up as he makes it to the gym and this happy picture of him is proof.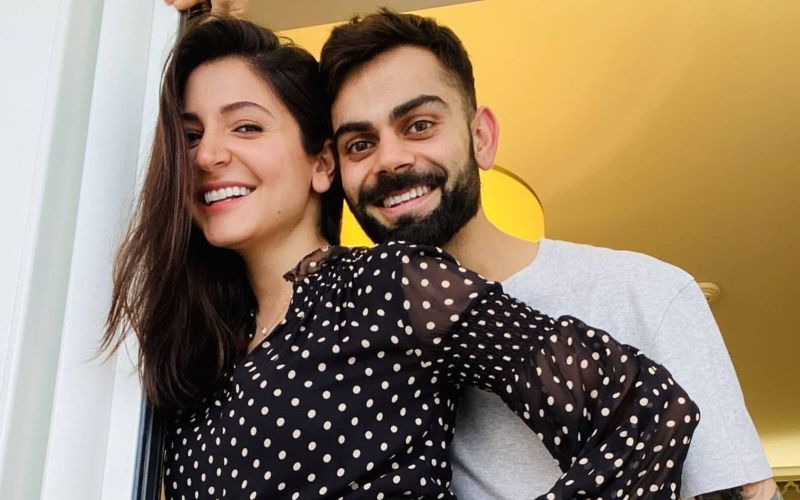 Indian skipper Virat Kohli is all set to embrace fatherhood for the first time and he's pretty kicked about it. Ahead of the same, the cricketer is making it a point to hit the gym as much as he can because once the baby arrives, everything else, we suppose, will be secondary for him. His recent Instagram post is on the similar lines. Coincidentally, yesterday, it was his wife and actress Anushka Sharma who had hit the gym and today we see Kohli all smiles just before his workout session.
The picture shared by Virat Kohli sees him enthusiastically posing in the gym with several types of equipment and dumbells in the background. The Indian cricket team's captain was wearing a red tee and black shorts. He was also flashing the victory sign from both his hands. Well, the glow on his face was unmissable, for all the obvious reasons. In his caption, Virat posted the emoticons displaying his mood.
Check out the picture below:
Meanwhile, Anushka Sharma is expected to go into labour anytime soon as has reached her 9th month already. We can't wait for the special day!
In a recent interview to Vogue, Anushka opened up on pregnancy and how she plans on raising her child with Virat. "The pandemic has been a weird blessing in a way. Virat was around and I could keep it a secret. We only left to go to the doctor's clinic. No one was on the streets so we couldn't be spotted," said the actress. She also confessed to keeping their baby away from the spotlight and social media to give him/her all the needed privacy.
image source: instagram/virat.kohli