After Rohit Sharma Unfollows Anushka Sharma, KL Rahul And Yuzvendra Chahal Start Following The Actress
Hot on the heels of Rohit Sharma's Instagram activity, Virat Kohli's star wife now boasts of two new significant followers. We're talking about KL Rahul and Yuzvendra Chahal. The Men in Blue have recently started following the actress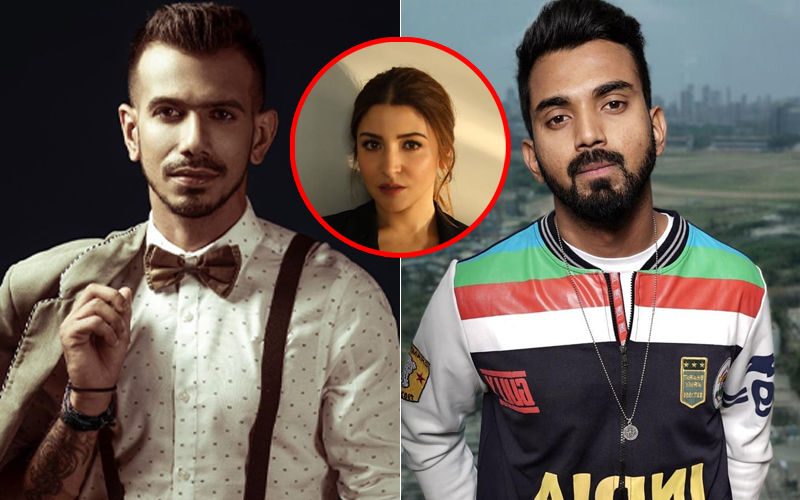 Rohit Sharma opened the pandora's box by unfollowing the Indian cricket team captain Virat Kohli and his star wife Anushka Sharma post an altercation with the former. One thing led to the other and after Rohit's social media activity, both Anushka and Virat posted cryptic messages to their Instagram handles. There were reports that the BCCI tried to douse the controversy by urging with one of the two players to post an "all is well" post to show that there was a mutual feeling of bonhomie in the team. But, the player in question refused to do so.

Hot on the heels of Rohit Sharma's Instagram activity, Virat Kohli's star wife now boasts of two new significant followers. We're talking about KL Rahul and Yuzvendra Chahal. The Men in Blue have recently started following the first lady of Indian cricket on her Twitter page. KL Rahul plays with Kohli in all the three formats of cricket while Yuzvendra Chahal is a part of Virat's IPL team, RCB. Why did they wait until now to follow Anushka on social media? The question can be best answered by the men themselves but the timing does seem suspect.



The Indian skipper was recently asked to conceive his dream Kabaddi team. He picked out "strong" players like MS Dhoni, KL Rahul, Ravindra Jadeja, Umesh Yadav, Bumrah and Rishab Pant But as expected there was no mention of the Indian opener, Rohit Sharma who's also known to be athletic and rather strong.

Virat Kohli was recently spotted at the Mumbai leg of the Pro Kabaddi League and during a conversation with Star Sports, the cricketer revealed what his dream kabaddi team would look like. "It requires a lot of strength and athleticism. So I would say, MS Dhoni, Ravindra Jadeja and Umesh Yadav. Umesh is really strong. Rishabh Pant as well. I would say Bumrah because he can really work on a toe-touch. One more... I am not even going to include myself because these guys are stronger and more athletic. The last one would be KL Rahul. That's my seven," Virat Kohli said.


Image Source:- instagram/rahulkl/yuzi_chahal23