After Viral 'Rasputin' Video, Kerala Medical Students Hit Back At Communal Hate With Another Dance Video; Share The Message 'Resist Hate'- WATCH
After communal comments against viral 'Rasputin' dance video, Kerala medical students hit back with yet another dance video, and share the message of resisting hate. Take a look!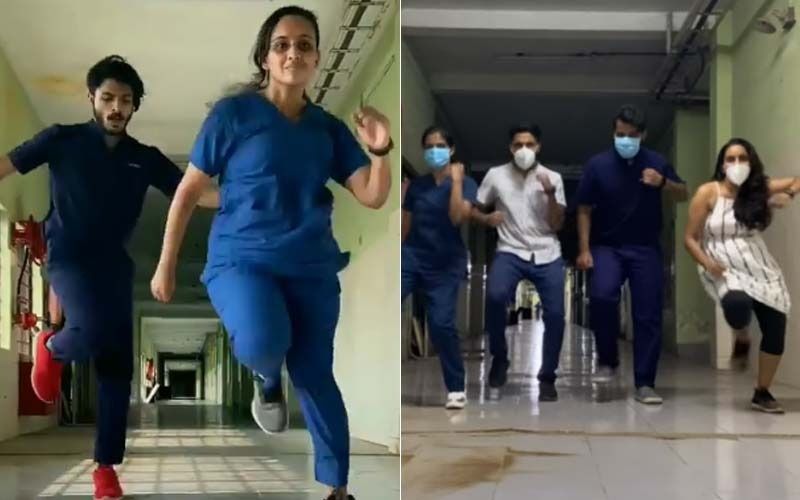 A few days ago, a video of two medical students Naveen K Razak and Janaki M Omkumarare dancing to Boney M's song Rasputin went absolutely viral on social media. Their moves were perfectly in sync, and netizens were in awe of them. Amid the surge in Coronavirus, and the stressful situation currently, this video was loved by many for its uplifting vibe. However, after the names of the two medical students became known, a section of people made allegations of 'love jihad' and gave it a communal tone.
Now, students of Thrissur Medical College have hit back at the communal hate with yet another dance video, sharing along with it the message to resist hate. The video features a group of medical students dancing to Rasputin and it was posted by the Facebook page of Aikya College Union 19-20, Thrissur Medical College. Along with the video, was the message, "If your aim is to hate, ours is to resist #resisthate," and the hashtags, "#stepagainsthatred #livewithnofactions #naveenJanaki #rasputindancechallenge #proud_doctors #aikya_college_union_19_21 #govt_medical_college_thrissur."
Taking a jab at those passing communal comments, the post also reveals the names of all the dancers in the new video.
This video is once again going viral on the Internet and Netizens were all praise for the group of students for standing up to such hatred. While one social media user wrote, "Big Salute to the daring generation who stand against a few individuals and challenged the fundamental rights and dignity of the people , Blast and March steadily," another user wrote, "lovely to see a daring young generation.....go ahead and conquer the world.....awesome spirit."
Image Source: Facebook/CollegeUnionThrissur, Instagram/naveen_k_razak