Ahead Of IPL 2020 MS Dhoni Seems To Be Missing His Furry Friends After Wife Sakshi Singh Shares An Adorable Post On International Dog Day
As the captain of Chennai Super Kings is gearing up for Indian Premier League 2020 (IPL) in UAE, he is, apparently, missing the companionship of his dogs after he saw Sakshi Singh's post on International dogs day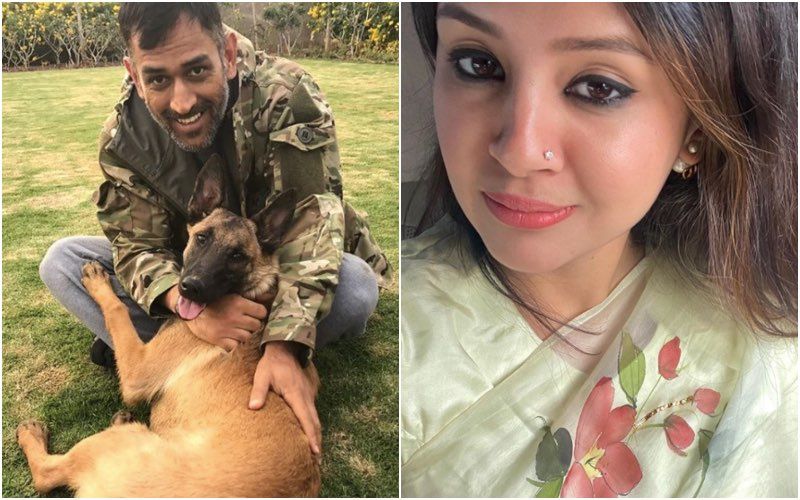 Mahendra Singh Dhoni aka MS Dhoni once said that he is the happiest when he is with his dogs and well, his posts are enough to establish his love for his furballs. The cricketer loves his pets and finds immense comfort when he is around them. Dhoni has never failed to show his love and affection towards dogs and that can easily be seen in his Instagram posts. In total, he has five dogs and all of them are simply amazing and adorable. However, as he is in UAE, gearing up for Indian Premier League 2020, he is, apparently, missing the companionship of his dogs who are currently back home in Ranchi, as evidence, we got to see this as he liked a special post which was made by his wife Sakshi Singh on International dogs day on her Instagram account.
Well, Sakshi documented all the moments and memories that Mahi had spent with his furry friends and the video was backed with 'Yaara teri yaari ko' song. While sharing the tribute video, she captioned it as, "International dogs day! Thank you for being in our lives! Dogs are a symbol of unconditional love and loyalty! Cheers to our true companionship! 'Yaara teri yaari ko mainey toh khuda maanaa'"
Meanwhile, a week ago, Dhoni announced his retirement from international cricket. While sharing a compilation video of his journey, he wrote, "Thanks a lot for ur love and support throughout. from 1929 hrs consider me as Retired." After his retirement announcement, fans were completely devastated and were heartbroken to see their favourite cricketer bidding a final goodbye to international cricket.
Image source: Instagram/ mahi7781