Akshara Singh On Her Leaked MMS: Actress Asks 'People Want Me To Become Another Akanksha Dubey?; Claims A Gang Is Following Her-Deets Inside
Bhojpuri actress Akanksha Dubey breaks silence on her alleged leaked MMS video and made some shocking revelations!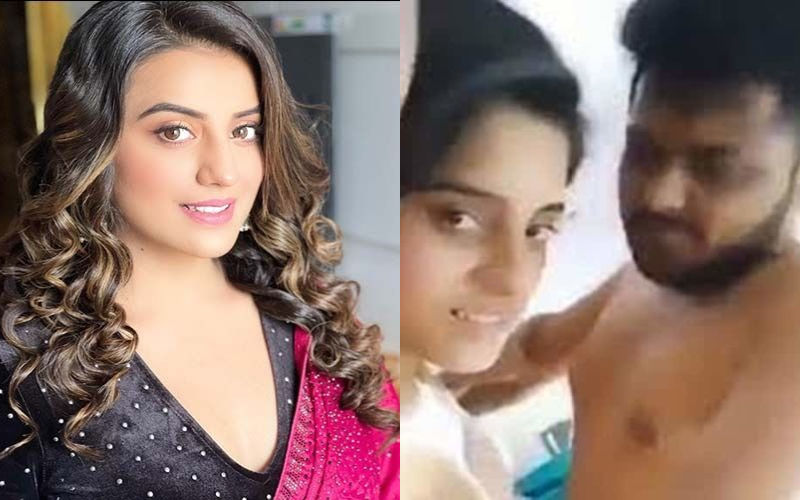 Bhojpuri actress Akshara Singh recently made headlines after it was reported that her alleged MMS has been leaked on the internet. Now, the Bigg Boss OTT fame star has finally broken her silence on her alleged MMS video and stated that a gang has been following her since 2018. Singh even asked if people want her to become another Akanksha Dubey, who was found hanging in a hotel room. Akshara also said she was deeply hurt and sad when she heard about the news of her fake MMS video.
In an interview with a news portal, she said, "A gang has been following me since 2018. Not allowing to work here. Do they want me to become another Akanksha Dubey? Should I hang myself after getting fed up with all these things? Then maybe they will be relieved. I know very well that this is what people want, but I will never let their wish come true. Since 2018, I am facing many problems daily in my professional work in films, songs. I am never broken, I have decided that no matter what happens, I have to be strong."
ALSO READ: OMG! Akshara Singh's MMS Gets Leaked On Telegram And Reddit? A Viral Video Of Bhojpuri Actress With Her Boyfriend Shocks Netizens!
She added, "Despite being in trouble, I keep persuading myself that Akshara should not become weak. Have to keep moving forward, so that I can remain an example for those who see me as an inspiration. I know how people here in the industry harass an actress by forming a group, torture her, make her struggle for work. Bearing this, I am trying to move forward."
The ace dancer went on to state that she does not care if a YouTube person has done such a cheap act to earn money. But she has problems with big channels and media people spreading such false news. Akshara also said that she would be taking legal action against media houses who wrote about her without investing the truth. For the unversed, in the viral MMS, a girl was seen getting into a compromising position with a man. Although there was no authenticity of the video or of Akshara's presence in it, netizens brutally trolled the Bhojpuri actress, claiming her in the MMS.
Meanwhile, Akshara is currently busy promoting her upcoming film in UP. She will soon reveal its title and more details about the project.