Akshaya Tritiya 2023: Date, Time, Significance, Rituals And Other Details You Need To Know About THIS Festival-READ BELOW
Hindus have an immense attachment to this festival as they think any new endeavors or investments done on this day would bring them success, prosperity, and any good luck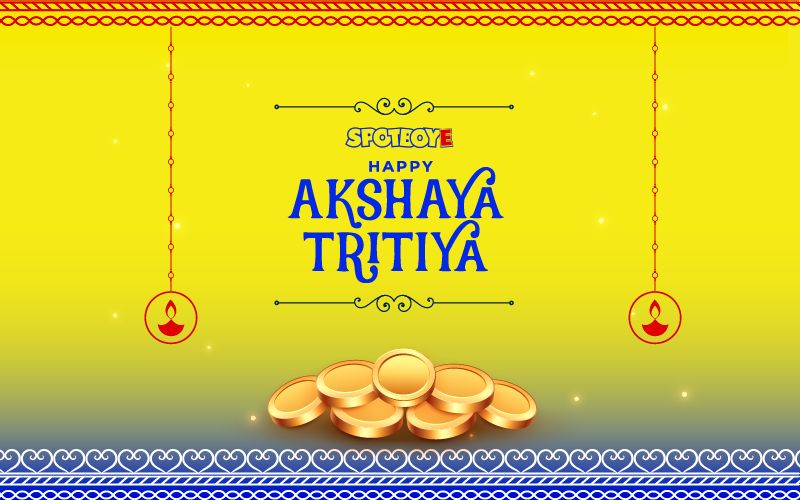 Akshaya Tritiya is celebrated on the third day of the Hindu month of Vaisakha (April-May) every year. The festival is also known as Akha Teej and it is known to be an auspicious day by Hindus and Jains. It represents 'the third day of continuous wealth.'

Hindus have an immense attachment to this festival as they think any new endeavours or investments done on this day would bring them success, prosperity, and any good luck. Many people offer prayers to God on this day while others buy gold or valuable things, and donate food, clothes and money to the needy.
Akshaya Tritiya 2023 Date:
This year Akshaya Tritiya will be celebrated on April 22, Saturday.
Akshaya Tritiya 2023 Time:
In 2023, the Shubh Muhurat for Akshaya Tritiya is 06:04 AM - 12:25 PM.
Akshaya Tritiya 2023 Significance:
It is believed that anything that is started on this day will ultimately grow and our ancestors urged us to start a new business or buy anything significant on this day. It is also considered good to make fresh investments for a company's growth and development on this day.
On this day, buying gold on Akshay Tritiya is said to represent wealth and success that will increase with time.
Other few other significant events that happened on this day were:

Birthday of Lord Parashurama, one of the ten Dashavataras of Lord Vishnu.

Starting day of Treta Yuga after Satya Yuga.

It is the day when Sudama offered Aval to Lord Krishna, who in turn blessed him with bountiful wealth and happiness.

When the Pandavas left for the Vanavasa, Lord Krishna handed Draupadi the Akshaya Patra to ensure that they would always have plenty of food.

Veda Vyasa started writing the epic Mahabharata.

The annual Rath Yatra in Puri Jagannath begins on this day.
Akshay Tritiya 2023 Rituals
On this auspicious occasion, lord Vishnu devotees keep fast, and later, they give rice, salt, ghee, vegetables, fruits and clothes to the needy. As a symbol of Lord Vishnu, tulsi water is also sprinkled everywhere.

This day marks the start of the harvest season's first ploughing day in Eastern India. Businessmen in this region worship Lord Ganesha and Goddess Lakshmi before beginning a fresh audit book for the upcoming financial year. This is referred to as 'halkhata'.
People purchase gold or gold jewellery on this day as gold is considered pious on this day and brings prosperity and wealth. On this day, people also plan weddings.
On this day, Jains complete their year-long tapasya and conclude their worship by having sugarcane juice.
Image Source: Instagram