American Rapper Lizzo Accused Of SEXUAL HARASSMENT And FAT SHAMING Former Tour Dancers! Here's All You Need To Know
Lizzo found herself on the receiving end following the lawsuit as she was long praised for her dedication to body acceptance and a section of fans were particularly shocked by the revelation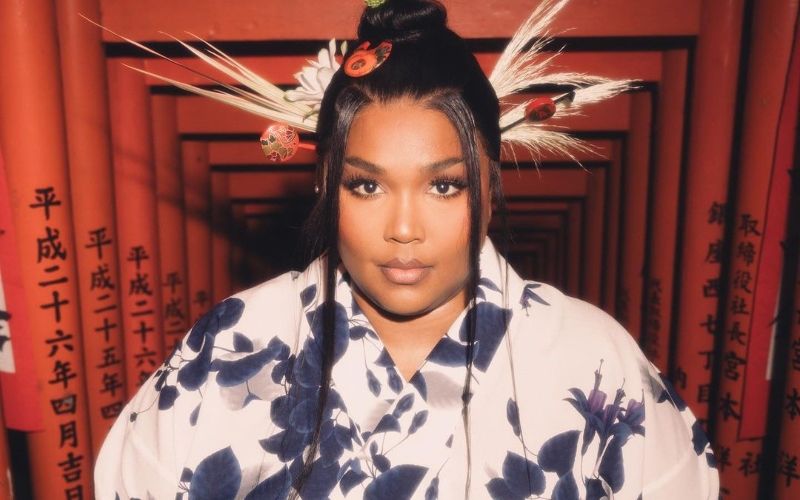 American rapper Lizzo, her production business Big Grrrl Big Touring Inc., and the leader of her dance troupe Shirlene Quigley came under scanner after a complaint was filed in the Los Angeles County Superior Court, as per court records. Three former dancers from Lizzo's team filed a civil case against them on Tuesday in Los Angeles County Superior Court, declaring that she harassed them sexually and fostered a hostile work environment.

Lizzo found herself on the receiving end following the lawsuit as she was long praised for her dedication to body acceptance and a section of fans were particularly shocked by the revelation.
Earlier this year, Melissa Viviane Jefferson aka Lizzo, was honoured with a Grammy for Record of the Year for her smash song 'About Damn Time'. Her fourth studio album, 'Special,' was recently the subject of a successful globe tour.
She was also awarded by Time as the Entertainer of the Year in 2019. She has won two Soul Train Music Awards, a Billboard Music Award, and a BET Award, in addition to her three Grammy Awards.
As per the reports, the shocking incident occurred following Lizzo's performance in Amsterdam, when she and her crew had gone to a gig in the city's Red Light District. The American rapper is also accused of pressuring the dancers to touch naked performers, which have reportedly put the plaintiffs in a rather awkward position.
The court documents also suggest that Lizzo ignored the physical autonomy of her employees in front of a large number of her coworkers.
Plaintiffs Arianna Davis, Crystal Williams, and Noelle Rodriguez have complained of harassment on the basis of sex, colour, religion, and disabilities.
Elaborating on the sexual harassment incident, Davis, one of the plaintiffs, has reportedly alleged that she was forced to take part in a picture session despite feeling uncomfortable because she feared losing her job if she didn't.
Lizzo has also been charged with body-shaming Davis for gaining weight and terminating her in May after she taped a meeting in which Lizzo offered the dancers feedback on their performances.
On the other hand, Shirlene Quigley, the captain of the dance team, has been charged with imposing her religious views on the dancers. She was also accused of calling Davis a 'non-believer' and discussing private information about her without permission
According to the lawsuit, Davis did this by bringing up her virginity in discussions, interviews and online.
The lawsuit also maintained that Ms Davis was pressured to participate for a nude photo shoot to stay in a dance competition despite her discomfort.
In a rather shocking turn of events, Lizzo who is known for advocating body positivity and self-love, had reprimanded one dancer for gaining weight recently before berating, then dismissing, that dancer for filming a meeting.
Image Source: Instagram