American Rapper Lizzo Looses Over 2 Lakh Instagram Followers Amid Sexual Harassment Allegations Made Against Her By Ex-Backup Dancers
Social Blade, a statistics site, suggested that Lizzo has lost 2,19,570 Instagram followers since the August 1 suit was filed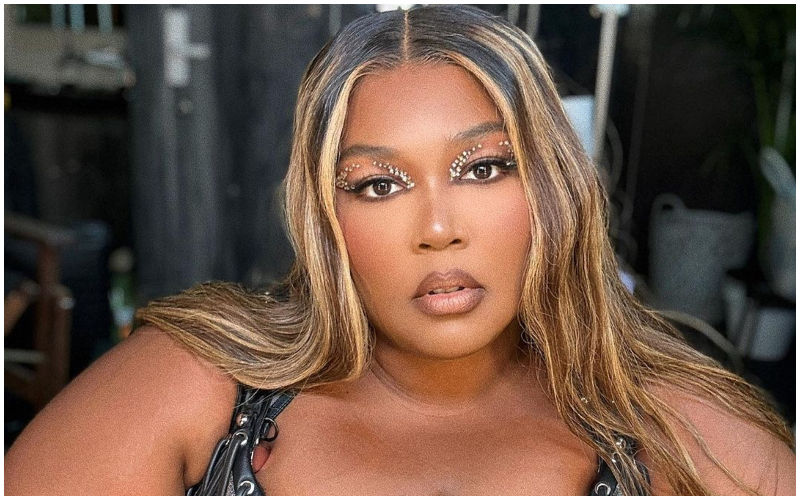 American rapper Lizzo has found herself on receiving end following the sexual harassment claims made by her former backup dancers. The discussions around the controversy do not seem to end and several social media users appear to have taken a backstep from showing their support and her unprecedented drop in social media followers speaks volumes about the same. In a rather unfortunate event, Lizzo's official Instagram account has lost nearly 2,20,000 followers since three former backup dancers sued her over alleged sexual harassment, a hostile work environment, and for forcing them to participate in sex shows.
ALSO READ | American Rapper Lizzo Accused Of SEXUAL HARASSMENT And FAT SHAMING Former Tour Dancers! Here's All You Need To Know
The fans were divided after the news reports maintained that former dancers Arianna Davis, Crystal Williams, and Noelle Rodriguez had filed the shocking lawsuit against the Grammy Award-winning star, Big Grrrl Big Touring, and dance captain Shirlene Quigley.
Social Blade, a statistics site, suggested that Lizzo has lost 2,19,570 Instagram followers since August 1, when the suit was filed. The 'About Damn Time' singer lost nearly 1,70,000 Instagram followers before she even responded to the alarming claims on Thursday.
Inspite of the legal battle, as of Sunday Lizzo whose legal name is Melissa Jefferson, still boasts 13.3 million followers on her official account @lizzobeeating.
In their legal suit, ex-backup dancer Davis, Williams and Rodriguez claimed that while on a concert trip to Amsterdam in February, Lizzo, 35, invited them for a night out - which ended in the city's red light district. The area is best known for its sex theatres, sex shops, clubs, and bars where nudity is on full display.
"(T)hings quickly got out of hand. Lizzo began inviting cast members to take turns touching the nude performers, catching dildos launched from the performers' vaginas, and eating bananas protruding from the performers' vaginas," the suit claimed.
The allegations around Lizzo gravely shocked the world as she is known for her body-positive messages and unapologetic self-love. She has also said that she is sometimes forced to "make hard decisions," but that it was not her intention to "make anyone feel uncomfortable."
The 'Juice' singer broke her silence on the bombshell claims in a lengthy statement posted on social media on Thursday, calling the accusations "false" and "unbelievable." She elaborated on the same and said "These last few days have been gut wrenchingly difficult and overwhelmingly disappointing. My work ethic, morals and respectfulness have been questioned. My character has been criticised," Lizzo began her statement on X, formerly known as Twitter.
Image Source: Instagram