Amid Kaali Poster Controversy, Leena Manimekalai's Old Statement On Giving Up Her Citizenship If Narendra Modi Becomes PM Goes VIRAL
Filmmaker Leena Manimekalai's old tweet against PM Narendra Modi takes the internet by storm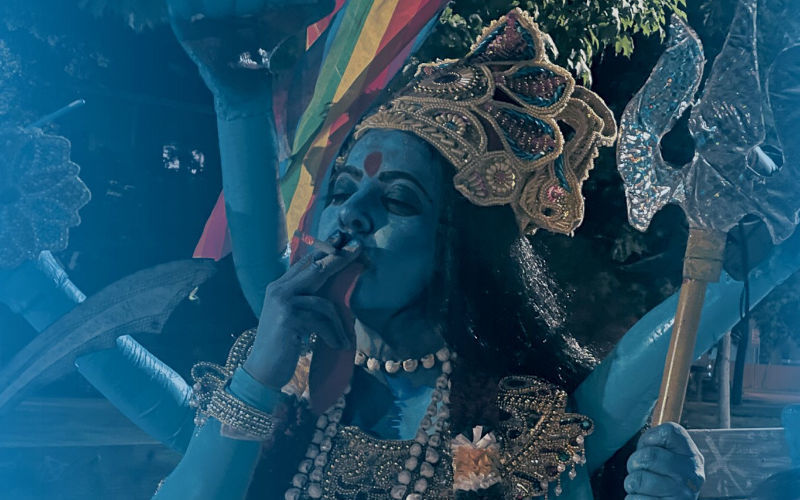 Tamil filmmaker Leena Manimekalai recently released a poster of her upcoming documentary film 'Kaali' where she showed the goddess smoking a cigarette. The poster received backlash from netizens stating it is disrespecting the Hindu religion. In fact, the Indian High Commission in Canada asked to take down all "provocative material" related to the film. Amid this poster row, an old tweet of Leena on PM Narendra Modi has gone viral.
Now, one of her old tweets which she shared against Modi eight years ago in 2013 has taken the internet by storm. The filmmaker back then had faced criticism for her remarks on the PM. Her old tweet read, "I will surrender my passports, rationcard, pancard and my citizenship if ever Modi becomes this country's PM in my lifetime. I swear!" In another viral tweet, Leena Manimekalai said, "Ram is not God. He is just a BJP invented the Electronic voting machine." This tweet was shared by her in 2020.
Leena's old tweets go viral days after she received severe backlash over Kaali Poster. In fact, many netizens demanded her arrest with the hashtag #arrestleenamanimekalai trended on Twitter. FIR was filed against her by Delhi-based advocate Vineet Jindal. The Canada-based director also tweeted about receiving hate on social media. Defending herself, she wrote, "I have nothing to lose. As long as I am alive, I would like to voice, without fear, what I believe in. Even if my life is the cost" in the Tamil language.
After the poster was released Indian High Commission in Canada issued a statement in which they asked Canadian authorities to remove all provocative material from the film. The Indian High Commission in Canada stated that they had received two complaints from the leader of the Hindu community in Canada for the disrespectful depiction of Hindu Gods on the poster of a film. The Aga Khan Museum in Canada stated "deeply regrets" in the response to the statement passed.
For the unversed, Kaali was supposed to be shown as part of the 'Under the Tent' project at the Aga Khan Museum in Toronto.
India is waiting for those documents which are related to your Indian citizenship.

— Manoj Gabani (@mpgabani1) July 7, 2022
Image Source: SpotboyE