Anant Chaturthi 2022 DATE: Ganpati Visarjan Time, Shubh Muhurat, Puja Vidhi, Rituals And Significance - All You Need to Know!
Ganesh Visarjan is observed on Anant Chaturdashi on September 9, 2022, and Bappa's immersion will take place on this day; here's all you need to know about Ganpati Visarjan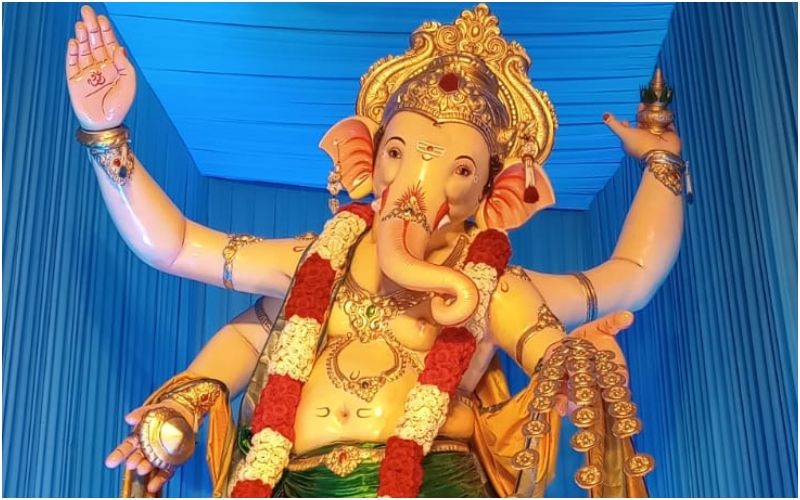 Ganeshotsav is a widely celebrated festival and it is celebrated all over India. Apart from pandals, Bappa is enshrined from house to house. During the 10-day festival, Bappa is worshipped daily according to the rituals.

Bappa will soon return home with his mother Parvati, on the day of Anant Chaturdashi. The much-highly celebrated festival which started on 31st August 2022 will end with Ganpati Visarjan on 9th September.
In case you are wondering about the date for Anant Chaturdashi, it will be observed on September 9, 2022, and Bappa's immersion will take place on this day. Some people also immerse the Ganesh idols on the 7th or 9th day according to their wish, but Bappa should be immersed only after the Ganesh festival is completed.
Just as ritualistic worship is performed during the entire Ganesh festival, in the same way, it is necessary to immerse Ganapati Bappa with full rituals.
Here's all the rituals you need to consider during Ganesh Visarjan:
Ganesh Visarjan Shubh Muhurt 2022
While the Ganesh Visarjan is supposed to be conducted on September 09, the time is reported to be from 06:03 am to 10:44 am. At the same time, the second auspicious time of Ganesh Visarjan is from 12:18 to 1:52. The third auspicious time will be on September 09 only from 05 pm to 06.31 pm. According to the belief, you can immerse Bappa at any time during this Muhurta.
Ganesh Visarjan Puja Vidhi
Before the Ganesh Visarjan, you would be needed to worship Lord Ganesha. To decorate the post, take a clean wooden plate and purify it with Gangajal. Then spread a clean red coloured cloth and make Ganpati Bappa sit comfortably on the post with a shout.
Place betel nut, modak lamp and flowers on this post. After this, take Ganpati Bappa for immersion with pomp. Before immersion, do the aarti of Ganpati Bappa, only then immerse him.
As per the religious beliefs, on the day of Anant Chaturdashi, immerse the idol of Bappa in an auspicious time. Before immersion, worship them according to their rituals and offer them their favourite things.
During these 10-days of Ganeshotsav, ask for forgiveness for your sins, and later all the things offered to Bappa should be tied in a bundle (preferably sweets). Also, immerse the idol of Lord Ganapati in a holy river.
Lastly, there are a few things you need to keep in mind during Ganesh Visarjan.
Before immersing Bappa, one must pray for forgiveness. Many times people put Bappa's idol in water like this, but this mistake should not be made. Bappa should be immersed comfortably with full respect. Along with this, flow all the material with respect.
One should wish for Bappa to come again next year with the forgiveness of the mistakes made by you.
Image Source: SpotboyE