Ranbir Kapoor-Alia Bhatt Decided NOT To Do Darshan At Mahakaleshwar Temple, No One Stopped Them: Madhya Pradesh Home Minister After Bajrang Dal's Protests
Ranbir Kapoor and Alia Bhatt could not enter Ujjain's Mahakaleshwar Temple on Tuesday evening, while Madhya Pradesh Home Minister Narottam Mishra has alleged that it was their own decision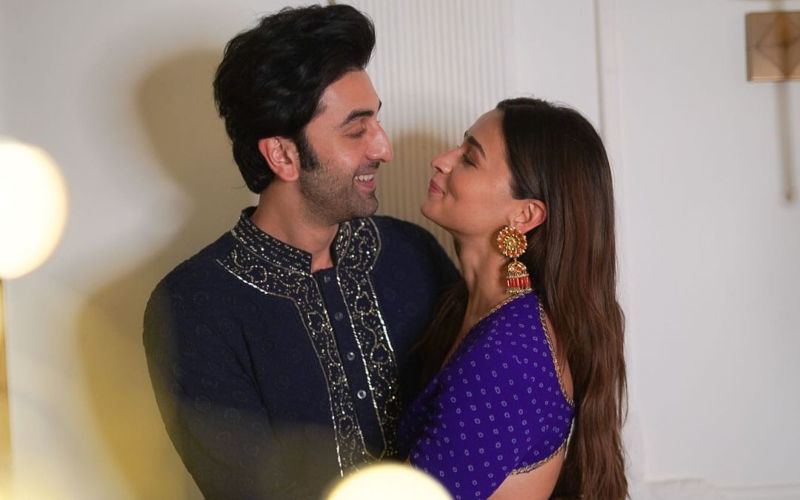 Well, it seems celebrity status does not always help and it might even have to face adversity.

Bollywood's favourite couple - Ranbir Kapoor and Alia Bhatt were prevented from entering the famous Mahakal temple in Madhya Pradesh's Ujjain on Tuesday night by the Bajrang Dal activists for the actor's alleged remarks about beef-eating.
Sadly the parents-to-be had to return without the holy darshan. The couple was promoting their upcoming movie Brahmastra in Ujjain when the incident took place.

Amid the controversy, Madhya Pradesh Home Minister, Narottam Mishra now spoke about the incident and said it was the actors' call to not do the Darshan.
A latest Indian Express report quoted Mishra saying, "The Ujjain administration has briefed me about the entire episode. The couple was requested by the administration to go ahead with offering prayers."
The Madhya Pradesh HM added that the security was ready and no one stopped Ranbir-Alia from entering the temple and performing the Puja but they changed their decision in the end.
"There was adequate security, but they decided on their own to not go there. No one stopped them. No one stopped them from offering prayers. They decided on their own not to go there. No one stopped them. All other members of the film crew, including director Ayan Mukerji, offered prayers at the temple. Actors should abstain from using words which insult people's sentiments," he explained.
Bajrang Dal leader Ankit Chaubey also spoke on the camera about being upset with Ranbir for calling himself a 'beef lover.' "We will intensify the protests and will not allow Ranbir Kapoor and Alia Bhatt to enter the Temple. Ranbir Kapoor said on camera that eating beef is good. Bajrang Dal will not allow a beef-eater from entering the Temple," said Chaube while speaking to the New Indian Express reporter Anuraag Singh.
Image Source: Instagram