Aniksha Jaisinghani Gets ARRESTED From Her Ulhasnagar Home For Trying To Bribe Deputy CM Devendra Fadnavis' Wife Amruta
Aniksha Jaisinghani is the daughter of Anil Jaisinghani, a bookie, who has been absconding for the past eight years, for trying to bribe Amruta Fadnavis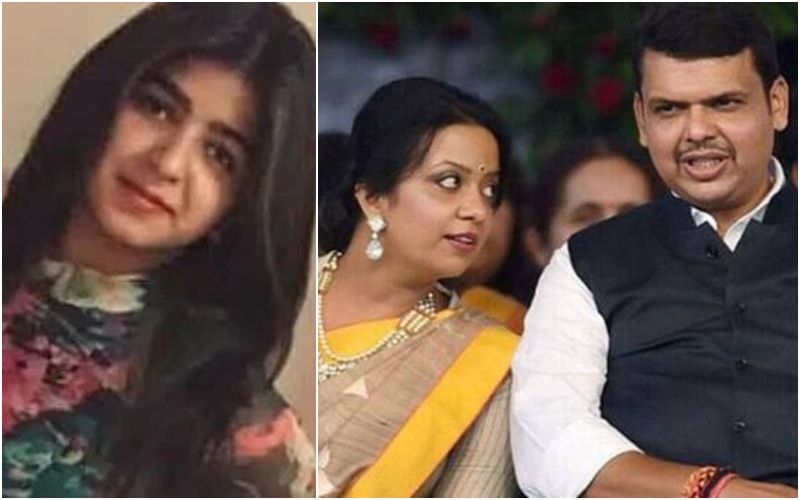 On Thursday, the Mumbai Police arrested Aniksha Jaisinghani, from her Ulhasnagar home, for trying to bribe Maharashtra's Deputy Chief Minister Devendra Fadnavis and his wife Amruta Fadnavis. As per reports she is Anil Jaisinghani, a bookie who has been absconding for the past 7-8 years, daughter. She threatened the politician's wife and tried to bribe her so that they could take her father's name off of the police case.
It was in February, when Amruta had filed an FIR against a 'designer' Aniksha, alleging that she had tried to bribe her with Rs 1 crore, asking for intervention in her father's case. Apparently, Aniksha had offered Fadnavis information on some bookies through which they could earn money and they bribed her to free Anil from a police case. This went on for 16 months before an FIR was filed.
According to Indian Express, Aniksha has been booked under Section 120 (B) of the Indian Penal Code (IPC), corruption, and under Prevention of Corruption Act 1988. The case was filed on February 20th by the Malabar Hill police station. It is being reported that multiple teams including the Crime Branch and the Thane Police officers conducted the search at their Ulhasnagar residence.
As per the media publication, Anil's daughter Aniksha and son Akshan were present at the house, when the search took place. The officer added, "As we raided the house, Akshan complained of chest pain and our teams took him to a nearby hospital. He is admitted there and has not been arrested."
In the search that was conducted on Thursday, more than 10 electronic devices were recovered from the house. As per the officer, quoted by the media publication, they are trying to figure out if "the seized electronic devices were used to threaten Amruta Fadnavis." Indian Express has also reported that Aniksha has refused to cooperate with the police and initially even refused to allow the teams to enter her house. She will be produced in special court on Friday.