ARMY Has A Meltdown As BTS Star Kim Taehyung Goes Shirtless In Latest 'Run BTS' Episode; Fans Can't Stoop Swooning Over The 'Thirst Trap'
BTS fans have a meltdown as Kim Taehyung goes shirtless in the latest 'Run BTS' episode. Kim Taehyung took over Twitter, and he was trending on the microblogging platform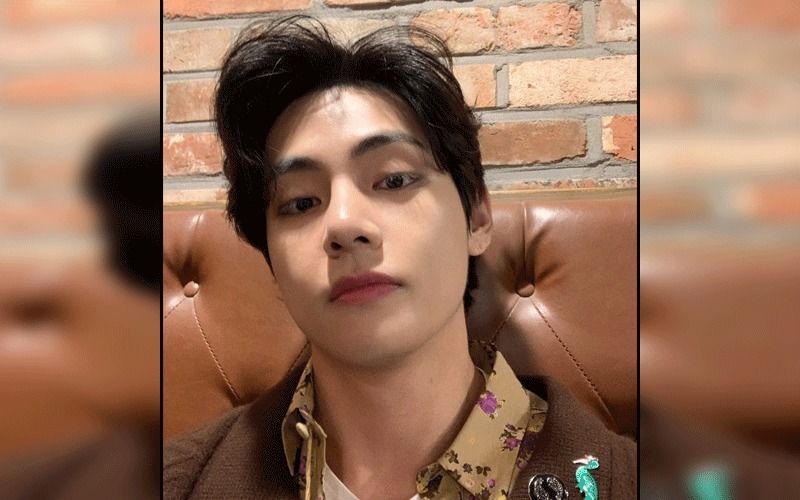 The popular K-Pop band BTS has global popularity, especially in India! They have achieved numerous milestones, and have been winning over people's hearts all over the world. BTS fans fondly call themselves ARMY, and it is undoubtedly among one of the most powerful fandoms. The boy band also stars in the variety show Run BTS, wherein the members are seen playing games and participating in activities. The recent episode of Run BTS caused a stir on social media as Kim Taehyung went shirtless. Fans couldn't stop swooning over him!
In Episode 132 of Run BTS, ARMY got to witness Taehyung shirtless, and they couldn't get over it. Tae Tae was seen chilling in the jacuzzi shirtless, and that short glimpse of him was enough to leave his fans swooning. Taehyung ruled Twitter after that, with fans sharing screenshots of a shirtless Tae from the episode. Soon after the episode, fans took to social media to trend Kim Taehyung on Twitter.
While one fan wrote, "BTS RUN KIM TAEHYUNG THERE WAS NO WARNING OMGGGG, But also thank you!" another one wrote, "Taehyung thirst trapping people in run BTS!" An ARMY tweeted, "Run BTS! EP.132 Taehyung hotter than hot tub!" while another wrote, "KIM TAEHYUNG I WLL NEVER FORGIVE YOU FOR DOING THIS WITHOUT US A WARNING!" Check out some of the tweets below:
It was Min Yoongi aka Suga's birthday yesterday, on March 9, and BTS members Jin, RM, J-Hope, and Jimin took to BTS' Twitter account to wish him a very happy birthday.
Read more about it here.
Image Source: Twitter/taeteland