Asteroids To Hit The Earth? NASA Warns Three Massive Asteroids Flying Towards The Planet; Here's What Will Happen They Collide
Three sizable asteroids are presently moving towards Earth, and will pass rather near to the planet on April 15, and may soon be in range of the planet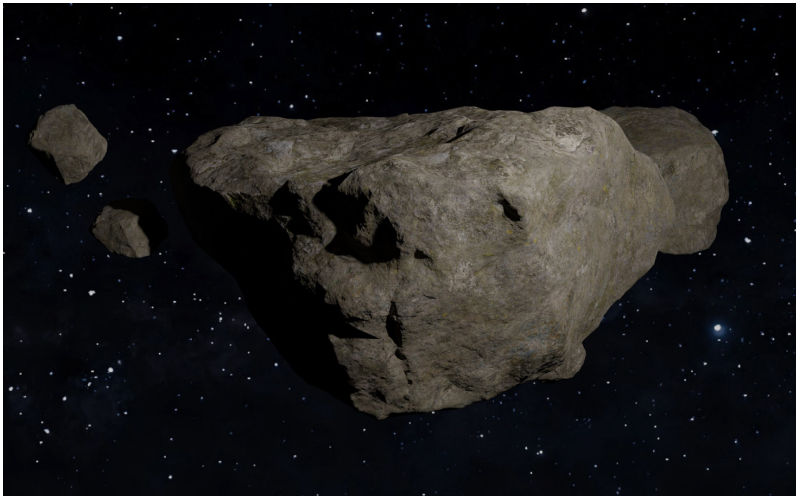 Space is full of unravelling mysteries, while humans take baby steps to understand it, we have witnessed new challenges. While asteroids pass very close to Earth quite frequently, yet none have ever been close enough to hit the planet's surface.

The threat that asteroids might pose to Earth is, however, made more apparent by their close encounters. Therefore, organisations such as NASA, ESA, and others continue to monitor these NEOs, which might destroy Earth if they ever collide.
Meanwhile, three sizable asteroids are presently moving towards Earth, and will pass rather near to the planet on April 15, and may soon be in the range of the planet. NASA has been keeping an eye on these asteroids that were approaching Earth and gathered important information about them, including their speed, closest approach distance, size, and other specifics.
A Latestly report suggests that asteroids have been named Asteroid 2023 GZ, Asteroid 2023 FN13, and Asteroid 2023 GC1, respectively, by NASA's Center for Near-Earth Object Studies. The trajectory, close approach distance and expected speed has also been disclosed by the organisation.
Earlier last week, Asterid 2023 GZ will travel past Earth with the closest Earth approach of 473,000 MI/km, while Asteroid 2023 FN13 will be hurtling towards our planet with the closest Earth approach of Miles623,000 MI/km. Both Asteroids have a width of 34 feet and 38 feet, respectively.
Meanwhile, the Asteroid 2023 GC1 will be approaching Earth on the same day with a rapid speed of 3,670,000 miles/km, along with a width of 51 feet.
Previously, NASA tested its DART Mission for planetary security in order to deflect dangerous asteriods that are moving twoards Earth and those which may strike.
NASA has previously tested its DART Mission for planetary security in order to deflect dangerous asteroids that are moving toward Earth and may strike. The space agency successfully diverted the direction of an approaching asteroid by colliding it with one of its spacecraft in the past.
Image Source: Instagram