Alien Life Found On Asteroid? Conspiracy Theorist Claims To Have Found Hidden UFO On NASA's Ryugu
A UFO enthusiast claimed to have found an image of the Ryugu Asteroid shared by the American space agency NASA earlier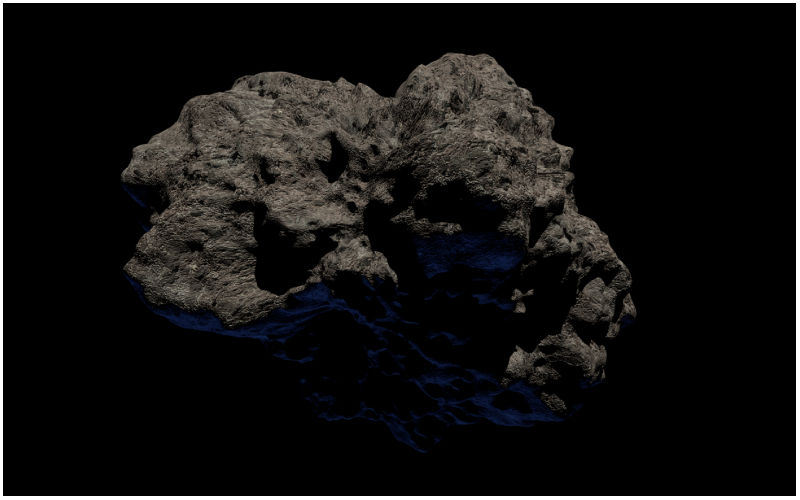 Two organic compounds are essential for living organisms have been found in samples retrieved from NASA's asteroid Ryugu. Reinforcing the notion that some ingredients crucial for the advent of life arrived on Earth aboard rocks from space billions of years ago.

Previously, scientists said that they detected uracil and niacin in rocks obtained by the Japanese Space Agency's Hayabusa2 spacecraft from two sites on Ryugu in 2019. Nevertheless, it's been some time since there has been an update on the asteroid. Well, there might be a reason behind that!
Now, the debate around NASA's asteroid Ryugu has been restored as a UFO enthusiast claimed to have found an image of the Ryugu Asteroid shared by the American space agency NASA earlier. Conspiracy theorist Scott C. Waring posted the video to his 'UFO Sightings Daily' YouTube channel explaining how the concerned object is between two tall canyon walls, hidden there for a long time "since one can clearly see two areas on each side where landslides took place on the front top of the UFO."
The asteroid samples, collected by a Japanese-led space mission called Hayabusa2, have revealed the presence of various organic molecules, including uracil, one of the four nucleobases of ribonucleic acid (RNA).
RNA is a molecule that is present in all living cells and plays a crucial role in turning instructions in DNA into proteins.
The findings were detailed in a paper, 'Uracil in the carbonaceous asteroid (162173) Ryugu', published on 21 March in the journal Nature Communications.
In order to discover where life originated and how it came to be on Earth, astrobiologists have been on a lookout for primordial organic compounds in celestial bodies.
Among such compounds are the five nucleobases, the nitrogen-containing compounds that form the basis of RNA and DNA — adenine (A), guanine (G), cytosine (C), thymine (T), and uracil (U).
Image Source: Pixabay