Avatar 2 First REVIEW OUT: Critics Cannot Stop Admiring THIS Visual Masterpiece! 'Avatar The Way Of Water Is Bigger, Better And More Emotional'
Avatar 2 is receiving positive early reviews and it is already being hailed as 'phenomenal' and 'visually breathtaking'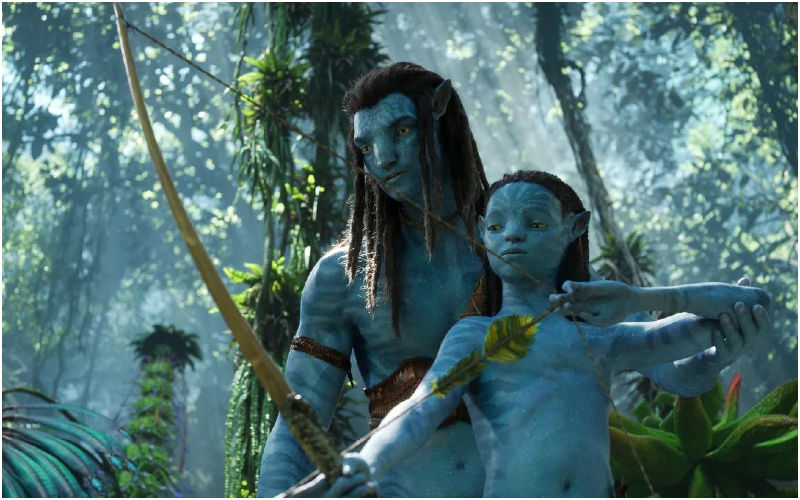 The excitement is at its peak as Avatar: The Way of Water has finally set sail and fans have even shared their reviews via Twitter. James Cameron's magnum Opus has been receiving thumbs-up from the critics as its first reviews are out. The epic saga is one of the most anticipated films of 2022 and has an estimated budget of $ 1 billion i.e. Rs 7500 Crore which is a new record in movie business.

AVATAR: THE WAY OF WATER: Yeah never bet against James Cameron. Trying to spare hyperbole, but I've never seen anything like this from a technical, visual standpoint. It's overwhelming. Maybe too overwhelming. Sometimes I'd miss plot points because I'm staring at a Pandora fish

— Mike Ryan (@mikeryan) December 6, 2022
Interestingly, Avatar 2 is receiving positive early reviews and it is already being hailed as 'phenomenal' and 'visually breathtaking'.
Erik Davis, who is associated with Fandango and Rotten Tomatoes wrote, "Happy to say #AvatarTheWayOfWater is phenomenal! Bigger, better & more emotional than #Avatar, the film is visually breathtaking, visceral & incredibly engrossing. The story, the spectacle, the spirituality, the beauty – this is moviemaking & storytelling at its absolute finest."
To everyone's surprise, Avatar 2 has marked a new milestone in India as its 15000 tickets were sold within three days of advance booking in premium formats according to multiple media sources.
For the unversed, the James Cameron directorial releases in India on December 16, 2022, in English, Hindi, Tamil, Telugu, Kannada, and Malayalam.
Image Source: Instagram