Ben Affleck-Jennifer Lopez Are Officially Husband And Wife! New Bride Shares Stunning, Happy Pic From BEDROOM After Vegas Wedding-WATCH!
Jennifer Lopez confirmed her wedding with Ben Affleck via 'On the JLo' fan newsletter and she shared photos, videos, and details from the big night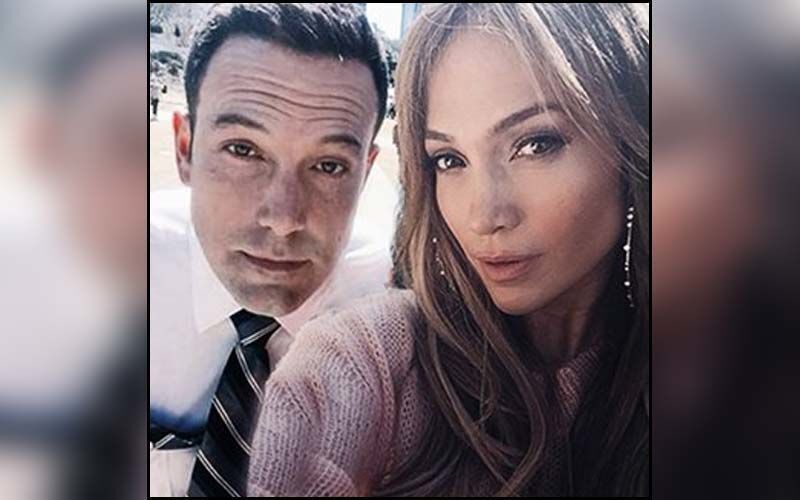 Hollywood's 'It' couple Jennifer Lopez and Ben Affleck have finally got married!

The lovebirds finally made it down the aisle in Nevada, and they are officially husband and wife. The twice-engaged couple got married late-night Saturday at A Little White Wedding Chaple in Las Vegas, Nevada. Lopez confirmed the same via her 'On the JLo' fan newsletter that the two had in fact wed, and she shared photos, videos, and details from the big night. "We did it," she wrote. "Love is beautiful. Love is kind. And it turns out love is patient. Twenty years patient."
One of the excerpts from her newsletter read: "Last night we flew to Vegas, stood in line for a license with four other couples, all making the same journey to the wedding capital of the world," Lopez continued. "Behind us two men held hands and held each other. In front of us, a young couple who made the three hour drive from Victorville on their daughter's second birthday — all of us wanting the same thing — for the world to recognize us as partners and to declare our love to the world through the ancient and nearly universal symbol of marriage."
As per the court documents reported by The Associated Press on Sunday, Lopez, 52 and Affleck, 49 received a license on Saturday in Clark County, Nevada. The filing suggests Lopez plans to take the name, Jennifer Affleck.
But, amid all the excitement around their nuptials, Jennifer made sure they surprise the fans with a new post. JLo made sure their first post as a newly married couple was a special one.
Taking to her social media handle on Sunday, the singer-actor took to Instagram to share a picture of herself from the bed, glowing and smiling after the wedding ceremony with Ben Affleck in Vegas drive-in.
In the latest picture, Jennifer can be seen clicking a mirror selfie while she still lay in bed. She even flashed her wedding ring along with a million-dollar smile.
Sharing the picture, she wrote: "Sadie! #iykyk Go to OnTheJLo for all the deets." By 'Sadie' she was referring to the song 'Sadie, Sadie, married lady'."
Earlier this year, Lopez was spotted wearing an engagement ring while furniture shopping with her 14-year-old child, Emme. The couple had reportedly also been house hunting together and it looks like they have finally settled down in a property in Beverly Hills.
Image Source: Instagram