Bengali Actress And MP Nusrat Jahan's Pregnancy Rumours Spark Off After She Reveals Marriage With Nikhil Jain Is 'Invalid'; Estranged Husband Says 'Child Is Not Mine'
Bengali actress and MP Nusrat Jahan's estranged husband Nikhil Jain says 'child is not mine' amidst pregnancy rumours. Nusrat stated on Wednesday and said her marriage to Jain is 'invalid' as they got married as per Turkish laws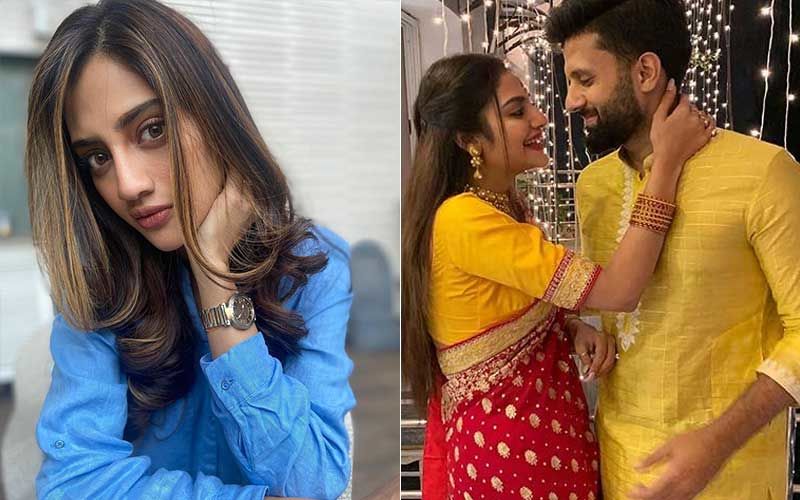 Bengali actress and MP Nusrat Jahan said in a statement that her husband Nikhil Jain and she have parted ways. The actress revealed that her marriage with Jain is 'invalid' as they got married as per Turkish laws. She issued a statement on Wednesday and alleged that her assets are 'illegally held back'. Amidst all this, it is speculated that Nusrat Jahan is expecting her first child. According to a report, the Bengali actor's estranged husband Nikhil Jain says the 'child is not mine' amidst pregnancy rumours.
As reported by ZeeNews, a controversial writer Taslima Nasreen made a post on her Facebook and commented on Nusrat Jahan and Nikhil Jain's divorce. She penned down her thoughts on Nusrat-Nikhil's relationship and wrote that if indeed the actress is in love with her co-star Yash and if he is the father of Nusrat's child as some reports have claimed, it would be better if the actress and Jain get separated. The writer said she was happy when the couple tied the knot, without falling prey to the fact that they belonged to different religions. The writer mentioned that Nusrat seemed to be an independent and self-reliant woman. Nasreen said that independent women are usually confident and have self-respect. She said that these women do not need to depend on a man to bring up a child.
Meanwhile, according to ABP Ananda, Nusrat Jahan's husband Nikhil Jain is not aware of her pregnancy. As per the report, Nikhil maintained that the child is not his because they haven't contacted for months.
Image source: Instagram/ ; SpotboyE Archives