Besides Their Music, K-Pop Band BTS Also Has An Obsession With Funky Hair Colours; Here's Proof
Along with their music, popular boy band BTS are also adored for their style. Just like their music, they don't fail to nail with their style quotient as well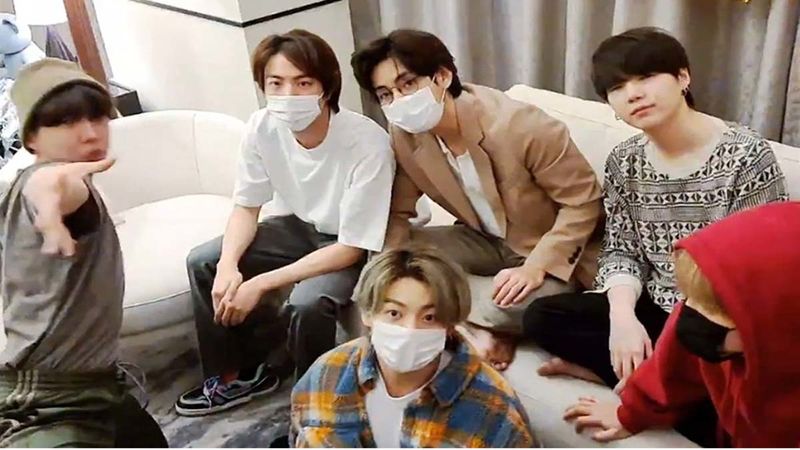 South Korean boy band BTS has taken over the world with their music, but along with the rocking music that mesmerizes the people, their fashion and styling are too factors that keep members of the band in news. In today's article, we will be presenting to you their fixation with hair colour. Jimin is one of the members of the band, who tries to experiment with hues and also darker shades when it comes to hair colour. And trust us, hasn't feared from trying poles apart colours so far.
Next up is Jin, he has experimented with his colour hair a lot, from blue to blonde, to black, he is witness to being obsessed with darker hair colours.
Meanwhile, the band's leader, RM popularly known as Rap Monster believes in breaking the rules, if one goes through his pictures from the past, he/she will get to see Rm sporting hair colours ranging from ash, grey, blue to blonder and guess what all these colours suit him well.
Next up is Suga has been termed as one of the most sweet-looking band members, and his hair transformation is also liked by his fans. Sugo is seen in basic black to some vibrant shades from the family of blue and red, making him look cool and happening.
And last on the list is J-Hope, rapper and main performing artist when it comes to dancing, though he does not opt for hair colour very often, he too dyed his hair in some cool and amazing colour shades.
So peeps who is your favourite among these boys of the popular, BTS band?

Image Source: Twitter/angelshell_22