Beyoncé Narrowly Escapes Wardrobe Malfunction! Singer's Dancer Saves Her During Hamburg Concert-WATCH
Beyoncé surprised the audience in a Barbie pink sequin outfit with a front cutout while delivering an energetic performance of her hit song 'Break My Soul'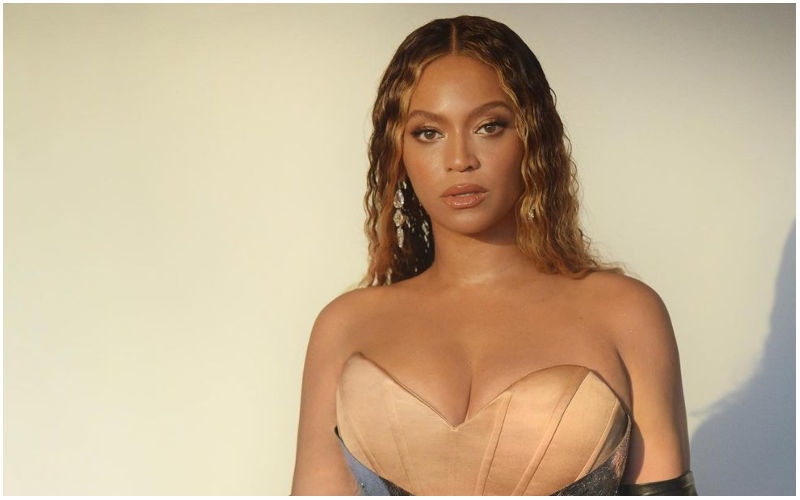 Beyoncé narrowly escaped a major wardrobe malfunction during her recent performance in Hamburg, Germany. But, thanks to one of her dancers, who quickly intervened to prevent the potential mishap.

The shocking incident occurred during her Renaissance Tour and Beyoncé took the stage in Germany wearing a striking hot pink dress. On Wednesday, the singer surprised the audience in a Barbie pink sequin outfit with a front cutout while delivering an energetic performance of her hit song "Break My Soul."
Meanwhile, during her performance one of the straps on her halter neck dress began to slip, catching the attention of one of the members of the French dance group Les Twin. The dancer quickly reacted to the near wardrobe malfunction and he promptly jumped in front of Beyoncé. He deftly took her hand and guided it to her breast, discreetly signalling her to fix the strap. His quick thinking potentially save her from a nip-slip moment.
Later, the singer simply turned and smiled at him while acknowledging his timely assistance. The incident occurred in a split second and it instantly grabbed the attention of concertgoers. The video of the scene swiftly went viral on social media platforms, with netizens applauding the dancer's actions.
Lauding the dancer, one user wrote, "Such professionalism, slickness, and simplicity in his movement, guiding her hand to the perfect spot! Absolutely brilliant." Another wrote, "He handled it so smoothly."
Beyoncé and the twin dancer duo - Larry and Laurent Bourgeois - have been collaborating for many years and this incident may have further strengthened their bond.
Throughout her world tour, which commenced a month ago, the 41-year-old singer has been captivating audiences with her breathtaking array of outfits, each more stunning than the last.
Image Source: Instagram