Bihar IPS Officer Amit Lodha Suspended After A CASE Of Corruption Registered Against Him For Signing Commercial Agreement With Netflix-Report
Bihar IPS officer Amit Lodha has been booked on graft charges for allegedly taking money for Netflix's series Khakee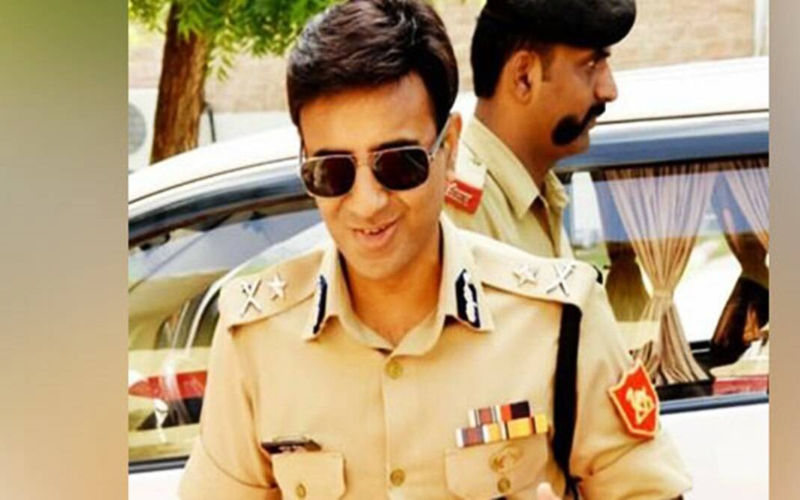 Bihar IPS officer Amit Lodha, who shot to fame after the release of the web series 'Khakee: The Bihar Chapter', has been suspended. As per the latest report in Indian Express, Amit is accused of taking an advantage of his position for financial gains by signing an agreement with the streaming platform Netflix for making a deal with the production house 'Friday Storytellers'. A case was registered against him on the charges of corruption. The officer has been accused of entering into a commercial agreement with Netflix while he was an IPS officer.
According to the official statement, Amit Lodha used his position to seek financial gains by signing an agreement with Netflix. During the investigation, the department found out that the allegations of corruption against Lodha were true. Following this, a case was registered against him on December 7 by the Special Vigilance Unit under sections 120B and 168 of the IPC and Prevention of Corruption Act IPC Act. The Deputy Superintendent of Police will carry out a further investigation into the matter.
As reported by Hindustan Times, Amit Lodha received Rs. 12,372 from the deal while Rs. 38.25 lakh was credited to his wife Koumidi's account. The FIR claimed he has been booked on graft charges as he reportedly took money from the firm for the web series. After these accusations, Amit Lodha tweeted, "Sometimes life can throw you the most difficult challenges, particularly when you are right. It's during these times your strength of character is reflected. Need your prayers and support to come out victorious."
Netflix series, Khakee The Bihar Chapter was inspired by Amit Lodha's book Bihar Diaries which traced his activities of chasing the gang.