WHAT! MC Stan QUITS Bigg Boss 16? Walks Out Of The House After Salman Khan Says, 'Jaan Hai Toh Chale Jao, Gate Khol Rahe Hai Hum'
MC Stan seems to have quit Bigg Boss 16 and Salman Khan announces he is free to walk out if he wants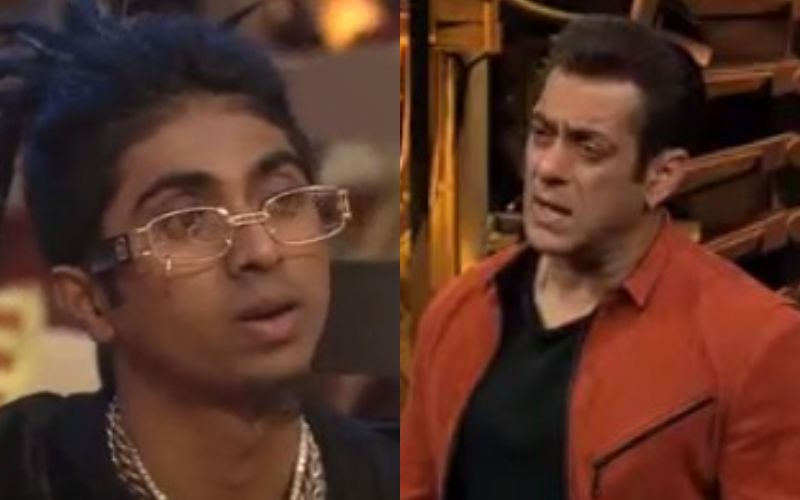 Salman Khan's reality show Bigg Boss 16 is one of the most controversial shows on Indian television. On many occasions, the show is known to test the mental strength of its contestants so much so the audience has witnessed many of them emotionally breaking down. It seems like MC Stan is one of them. While the rapper has been hailed for playing the game successfully, he has failed to make it to the headline only staying on the sidelines supporting his friends.
His housemates try to convince him to stay but he shuts them up. Salman then proceeds to tell him that if he really wants to leave the house, he is free to do so. Stan then gets up to leave, shocking the rest of the contestants. Sharing the video snippet on their official Instagram account, the makers wrote, "Kya hai yeh koi nayi trick, ya sach mein kar rahe hai MC Stan iss show ko quit?"
His fans too were left in shock watching the new turn of events. They pleaded with him in the comment section, asking him not to leave the house as he is one of the contestants why they watch the show. Actor Ashita Dhawan, however, supported Stan's decision leave the house. Concerned about his mental health, she wrote, "For the first time in the history of BIG BOSS, I feel @m___c___stan shud leave the house for personal growth. He looks like a bird trapped in a cage. He will shine brighter outside."
Well with the Shukravaar Ka Vaar just around the corner, it would be interesting to see if Stan does leave the house or was it just a publicity stunt!
Image Source: Instagram/ColorsTV