BIZARRE! Roadies 18: Contestant Simi Talsania Drinks Elephant POOP Water Just To Earn More Points; Calls Its Taste 'Disgusting'
Roadies 18 contestant Simi Talsania leaves everyone shocked by drinking elephant poop water for extra 500 points Roadiums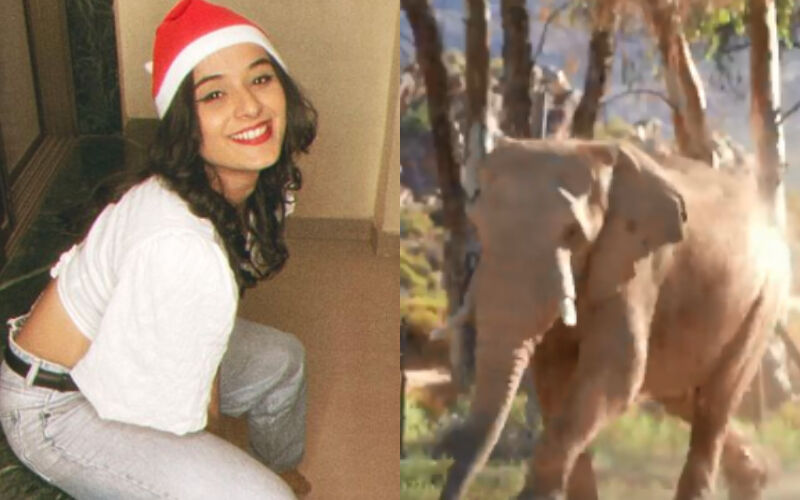 Sonu Sood-hosted reality show MTV Roadies 18, which is being shot in South Africa, has been making headlines since its announcement. This season has raised the bar with the difficult and challenging tasks being introduced in the game. In fact, the contestants also have been leaving no stone unturned to save themselves from elimination. In the latest episode, contestant Simi Talsania left everyone shocked as she drank elephant poop water to earn more points to survive in the show.
Later, Sonu Sood announced that whoever will drink elephant poop water shot will earn some extra Roadiums. And, Simi got the chance to drink the poop water shot amongst Talsania, Aarushi Dutta, Yukti Arora, Soundous Moufakir, and Sakshi. Interestingly, leaving everyone shocked, Simi drank the water and won extra 500 Roadiums. When other contestants asked her how it tastes, she said it was "disgusting." Sonu Sood was all praise of Simi Talsania and said he is proud of the young lady.
Meanwhile, in the new season, the Simmba actor had replaced Rannvijay Singha who had been a part of Roadies for the last 18 years.

Talking about taking up the show, Sonu said in a statement, "MTV Roadies has redefined the meaning of adventure for viewers across the country, with high-octane tasks through every edition. The journey emphasises the importance of mental and emotional endurance along with physical strength, which is what drew me towards hosting the show."