Britney Spears Goes NUDE, Strips Down To Nothing Yet Again; Fan Says, 'Somebody Tell Britney To Just Get An OnlyFans And Pack it Up'
Britney Spears seems to be enjoying her newly found freedom as she stripped down to nothing for Instagram.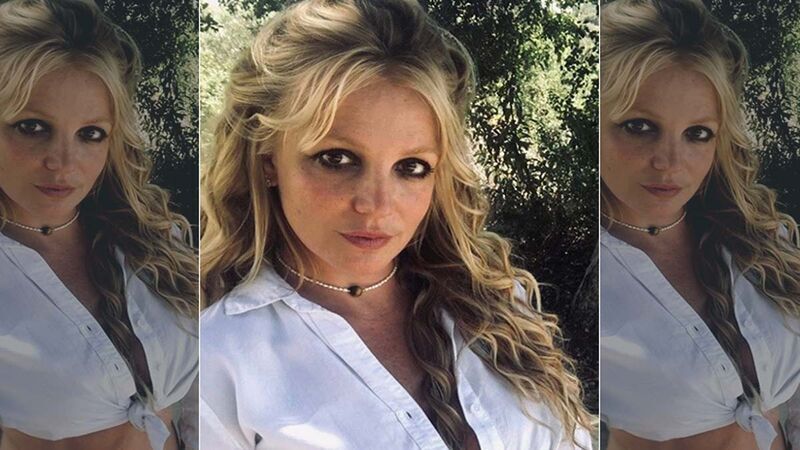 Pop sensation Britney Spears has yet again decided to strip down for Instagram and looking at the reactions, the singer has left her fans and followers drooling for more. The 40-year-old singer dropped two new completely nude pictures on January 6, 2022 weeks after the termination of her 13-year-long conservatorship.

Britney seems to be enjoying her newly found freedom as she celebrated 'free woman energy' by posing in the nude in front of the mirror. The singer captioned her pictures: "Free woman energy has never felt better 🎀."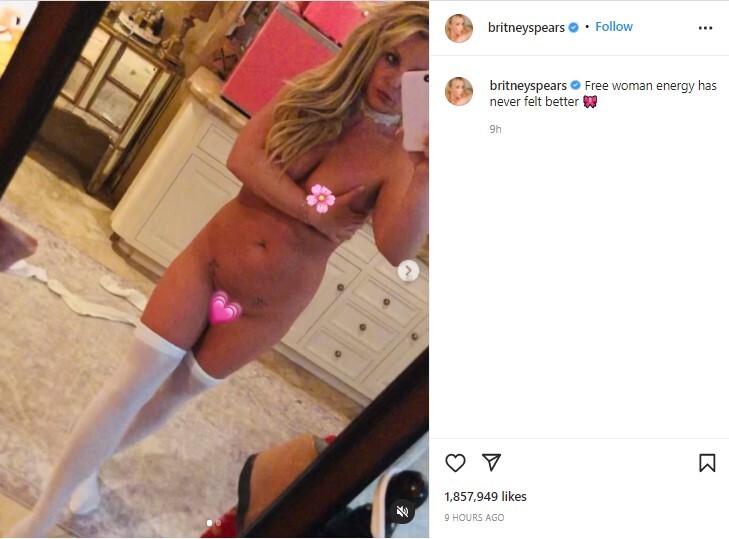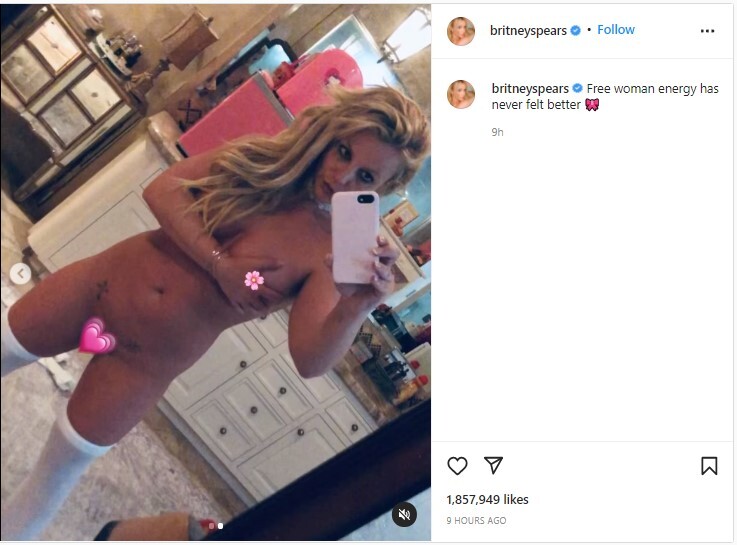 In the pictures, Britney can be seen sizzling only in a pair of white stockings and a bejewelled choker as she showed off her stunning physique.

Spears decided to turn off her comments owing to the trolls she would face for her bold and racy pictures. Well, Britney seems to have anticipated the reaction from the social media users. Previously, the Queen of Pop had received immense flak for posing naked.
While most of her fans lauded her boldness and free spirit this time, there were a few skeptical netizens who did not hold back on the criticism. Some took the debate on Twitter and went to the extent of dubbing Britney 'crazy' and accusing her of misusing her freedom. Many even speculated whether the 40-year-old will start an OnlyFans account soon.
Although, Britney has not hinted anything about joining OnlyFans; but her followers believe, she is gradually directing towards the platform.
Rapper Lil Debbie decided to weigh in her opinion on Britney as she tweeted, "I feel like somebody needs to tell Britney Spears about Onlyfans." Another fan asked, "Britney baby just open an onlyfans already." A third fan noted, "My 2022 prediction: Britney Spears will be on onlyfans and people will eat it up with a spoon," while another tweeted, "Somebody tell Britney to just get an onlyfans and pack it up."
Interestingly, this isn't the first time, Spears has gone topless for Instagram in the recent few months. Following an exhaustive legal battle on her conservatorship, Britney got engaged with long-time beau Sam Asghari and even expressed her desire to have another baby.
Amid speculations around her wedding plans and new music, the singer shared a little too much with her fans in the latest pair of nude photos. It could do with the fact that the singer is celebrating her new freedom after years of being told how to behave, wear and do under her restrictive conservatorship.
Image Source: Instagram/britneyspears