Britney Spears' Instagram Account Hacked? Pop Sensation Sparks Concerns As She Compares Herself With Jessica Simpson-READ BELOW
Britney Spears claimed that she looks similar to Jessica Simpson as she took to her social media handle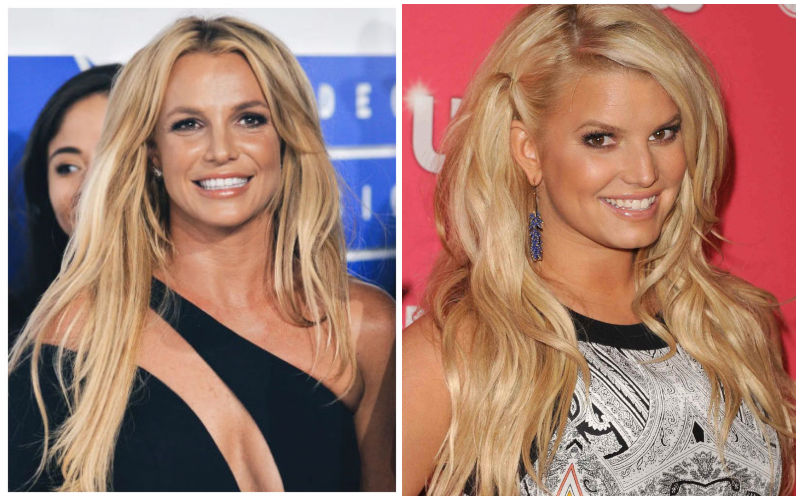 Popular celebrities' social media handles getting hacked is not a new phenomenon, however, Britney Spears' latest controversial claims have forced her fans to believe so!

In her latest social media rant, Spears claimed that she looks similar to Jessica Simpson. Taking to her social media handle on her 41st birthday on December 2, she wrote, "Why do I look EXACTLY like Jessica Simpson ??? Also my face looks so pale!!!"
In the photo, Spears was seen wearing a black and white checkered coat with a turquoise-colored top. The Princess of Pop appeared to be loosely tied in the back in the picture while she seemed to have barely any makeup on.
However, the unprecedented comparison has sparked concerns amongst her fans as a user wrote, "It's giving…..hacked." The second one said, "What on earth is happening on this account? Who is managing this account?" "Noooo This is NOT Britney. Whoever's doing this needs to stop!!! ESP on her birthday. This is maddening and horrible. I'm so sorry Britney," a third user commented.
Although, a section of users opined that there was nothing wrong with Spears' post as one user explained, "I think everyone is overthinking this- I think she does look a little like Jessica Simpson in this photo so she's showing everyone- not because that's a bad thing but because she thinks it's funny/so weird and wanted to share- but also in the same thought (completely unrelated to Jessica) is wondering why she looks so pale in the picture. I personally think she hasn't had social media for so long that she's just using the app like we all did 15 years ago… and doesn't really understand what she should be posting."
Another person shared "Well to be honest I think its really her posting all those things and she's just like this." The third one speculated, "Ooooooooooookay. So there are a few frames of mind here. A. Britney is home, getting sentimental, self reflective and just vegging out and posting because her fam didnt reach out so maybe she is just posting things while being… not emotional, but is this just her feeling her bday feelings?"
"B. She is posting cryptic things (like comparing herself to someone that used to get ragged on for her weight, but had recently come under fire for the opposite issue and so is this Britney being backhanded to J.Simp? C. This is not Britney posting, Teamcon is posting to get huzz around a broadway musical that Britney did not sign off on and this is a last ditch effort to squeeze a profit from someone thats has already been exploited way beyond what could ever be comprehended," the person continued.
Image Source: Instagram