OMG! Khloé Kardashian's No-Make-Up Look Is Unmissable! WATCH The TV Star Flaunt Her Glowing Skin And Plump Pout In Rare Unedited Photo-PIC INSIDE!
Khloé Kardashian took to her Instagram Stories and flaunted her no-make-up look showing the unglamorous side of parenting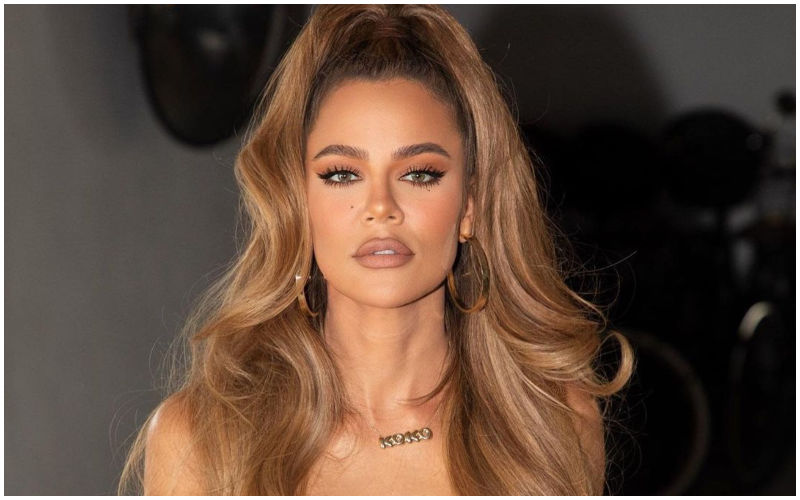 Now, 38-year-old Kardashian has finally shown her real skin in an unedited photo that also revealed the unglamorous side of parenting. Khloé took to her Instagram Stories and flaunted her no-make up look and a sweater covered in her infant son's spit-up.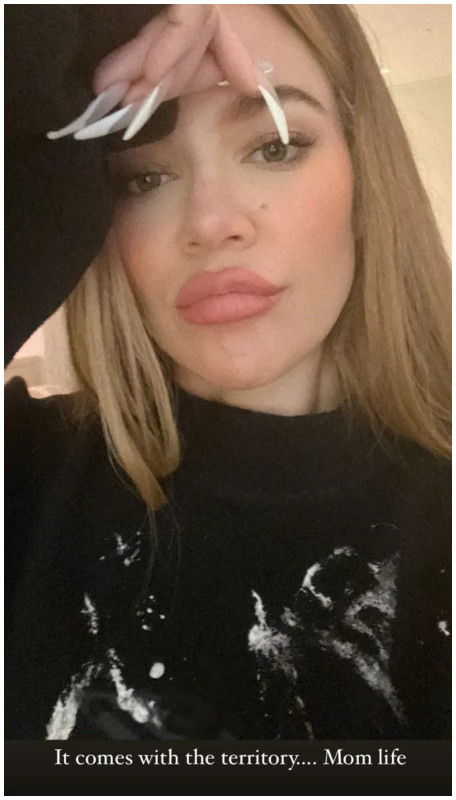 The Keeping Up With The Kardashians star captioned the picture, "It comes with the territory... Mom life."
For the picture, Khloé with barely a lick of makeup on, rested her head on her hand, putting her trademark razor-sharp long nails on full display.
Meanwhile, speaking of her son, fans are yet to learn of her baby boy's name, which will be revealed in the season two finale of The Kardashians sees Khloé's mom and her older sister Kourtney meeting her baby boy for the first time.
In the latest episode, while the Kardashian-Jenner sisters expressed their joy over the newborn, who was birthed by a surrogate, Kris turns to her daughter Kim and says: "Don't you think he looks like Rob?" referring to her only son.
"He's actually Rob's twin," Kim replies with a huge grin on her face. "He's so perfect," Kris adds as he rocks the baby boy in her arms while Khloé looks on. "What are we gonna name him? That's what I need to know!" Kim then says, as reported by TheSun.
Interestingly, Khloé's baby boy's name is yet to be announced publicly, and she seems intent on not revealing his face properly just yet.
Tristan came clean in December 2021, simultaneously when news broke that he fathered a son, Theo, with Maralee.
Image Source: Instagram