Britney Spears Just Couldn't Give Her Kids A Normal Childhood, She Wasn't Even Able To Look After Herself, Alleges Former Bodyguard Fernando Flores-REPORTS
Britney Spears' former bodyguard who worked with her in 2010 before quitting in eight months, gave a glimpse into her strained relationship with her children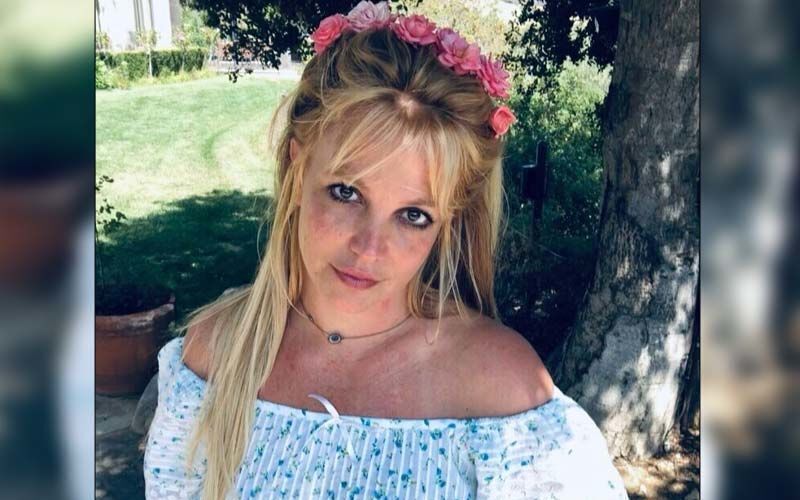 Britney Spears is having a time of her life following the dark days under her father's conservatorship. But, the newly married queen of pop doesn't seem to catch a break. Now, her former boyfriend Fernando Flores has talked about her former days and alleged that Britney wanted to be a good mother, however, she was barely in a position to look after herself.

The shocking allegations come when her sons, Sean Preston, 16, and Jayden James, 15, refused to attend her wedding with Sam Asghari.
Their decision to stay with their father Kevin Federline was a big blow to the singer, especially after the recent public feud between the former couple on social media.
Britney's former bodyguard who worked with her in 2010 before quitting in eight months, gave a glimpse into her strained relationship with her children.
Flores shared that the drama in Spears' life did not give her a chance to be a good mother. While she is now free, the trauma of her past life has caused extensive damage to her personal life, especially her relationship with her children. Hence, they have chosen to remain exclusively with their father.
"I'm sorry to say this, but it doesn't surprise me that she no longer sees her kids," said Fernando Flores as quoted by The Sun.
Elaborating about Britney's life from the past, he added, "I always felt that once they were old enough, they would make the decision not to stay with her. Kevin gave those boys a normal childhood, but Britney just couldn't do the same."
He continued, "There was too much chaos in her life and the truth is back then she couldn't even look after herself, let alone her children. I do feel that deep down, she always wanted to be a good mum and she definitely liked the idea of spending time with her boys. But she tended to be drawn towards hangers-on who didn't have her best interests at heart."
He also gave an insight into Britney's erratic behavior and lack of knowledge while handling kids, in the past, which was possibly the reason that pushed her children away.
"Britney spent a lot of time in her courtyard in the middle of her house chain-smoking cigarettes. She always looked forward to seeing her children but, once they were there, she didn't know what to do with them," Flores told The Sun.
He also shared that Britney would even insist on leaving mid-way through a movie, which would upset the boys. "She would say, 'OK, it's time to go.' I would say, 'The kids want to stay,' but she wouldn't take no for an answer. The boys would be upset, crying, and you can't treat children like that," he added.
A father of four, Flores has often offered his insights into Spears' personal affairs, having served as her temporary bodyguard in 2010 when she was under conservatorship.
He had quit after eight months, alleging sexual harassment and that Spears would often expose herself before him. His claims were denied and the matter was settled out of court.
Image Source: Instagram