BTS ARMY Organises A Fundraiser To Help Citizens Of India; Raises Over Rs 10 Lakh Within 12 Hours For COVID-19 Relief Amidst The Crisis
The Indian BTS A.R.M.Y has organised a fundraiser for the citizens of India and has raised over Rs 10 lac for COVID-19 relief amidst the severe crisis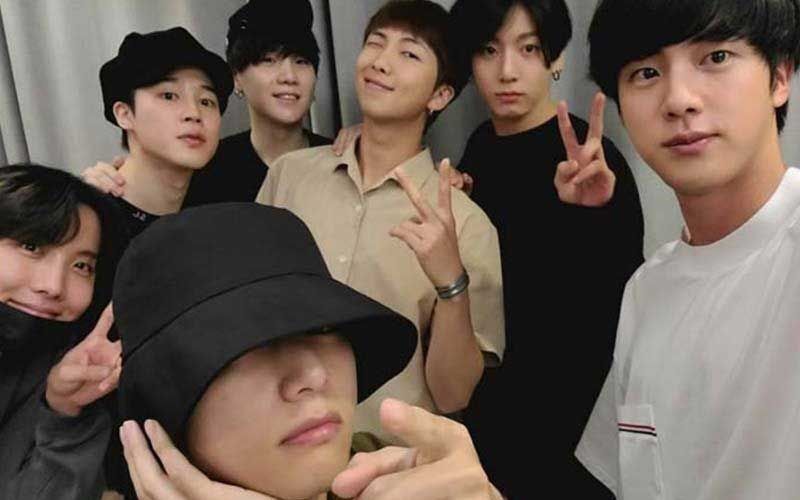 The second wave of Coronavirus has turned out to be more dangerous than the previous one. It has caused havoc and currently, India is facing one of the worst COVID outbreaks in the history of the pandemic. The country is said to be the second worst-hit country and considering the chaos right now, the healthcare infrastructure is under a lot of pressure and is falling apart due to the shortage of resources. With this, the Indian BTS A.R.M.Y fan club took to their Twitter handle to organise a fundraiser for the citizens of India and according to a report in Bolywood Hungama, they have raised over Rs 10 lac in less than 12 hours for COVID-19 relief amidst the severe crisis.
Knowing that Grammy-nominated South Korean group BTS has a huge fan base across the world, the fans have come forward and made their contribution on the link that they have shared. The tweet read, "As we know India is facing one of the worst 2nd waves of Covid 19, each passing day it's getting tougher on the health workers and front line workers. We ask ARMYs around the world to help us as it's a helpless situation." They even released a statement stating they are fundraising for Free Oxygen Cylinder Suppliers, Medical Supplies Delivery, Community Kitchen Initiatives/Ration Kits (catering to patients at home/the homeless).
"Your donation will help support initiatives like these and ensure that they're able to support those in need. We would be grateful if you could contribute to our campaign and amplify it," the statement read.
🚨🚨🚨

As we know India is facing one of the worst 2nd waves of Covid 19, each passing day it's getting tougher on the health workers and front line workers.

We ask ARMYs around the world to help us as its a helpless situation.

Donation Link :https://t.co/hnJz5bJtup pic.twitter.com/TzVVRhk7Zm

— BANGTAN INDIA ⁷ 🇮🇳 (@BangtanINDIA) April 23, 2021
Image Source:Twitter/BTS