BTS: Indian Teacher Issues Apology For Threatening Behaviour Towards A Fan Of K-pop Band; ARMY Reacts: 'Your Words Are Not Genuine'
Indian teacher Siddhartha Misra issued an apology for his crass behaviour and threatened a student for being a BTS fan, reacting to the same ARMY mentioned 'This is so shameful'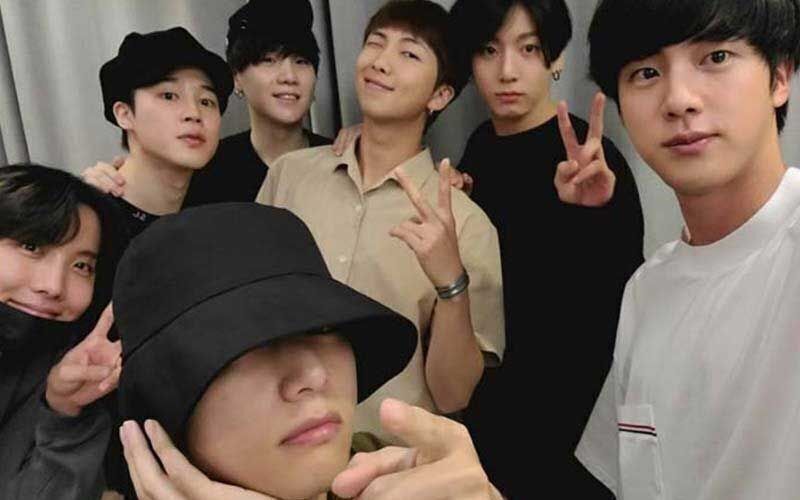 A video of an Indian teacher named Siddhartha Misra went viral for turning aggressive and blowing off the steam with a verbal tirade, toward a BTS fan.

Mishra - a teacher from the online education platform Physicswallah - threatened a student for being a BTS fan. But has now issued an apology and said that 'no reason to defame' the group.
He further continued and maintained that the student should also be aware of how hard teachers work to provide their whole attention in class and effectively instruct the kids.
Interestingly, he went on to praise BTS saying that "I respect music. BTS is very good. They have put a lot of hard work in their field, in their industry. So, there is no reason to defame them. And I want all you guys to work hard to achieve your targets to clear JEE, NEET, and reach that level where BTS is in their field."
BTS' fans, known as ARMY, were quick to react, to the apology. A Twitter user wrote, "The target audience of Physics Wallah comprises *mostly* of young teenage boys and girls who grow up in homophobic environments, so their teachers trashing on BTS unnecessarily shouldn't come off as a surprise since it only benefits their business model lol". Another user tweeted, "This is so shameful. A teacher cyberbullying a student just for liking Bts? Apologize for such homophobic behaviour @PhysicswallahAP. This is not acceptable. (sic)"
In a now-viral video, an enraged Mishra can be seen stopping his teaching to ridicule the student, saying, "If you don't eat food, BTS would not come to your house to feed you" and "If you were not a girl then I would have grabbed your collar and slapped you. Your cheek would have swollen, and you wouldn't say 'BTS.' I would've punched you so hard, your nose would start bleeding. But since you're a girl, I cannot do such a thing. Only if you were a boy."
Needless to say, the ARMY has been sharing the video on social media and clearly, they are quite unhappy about the entire conspiracy. They feel it is kind of fake given how homophobic the statements made by him are in that video.
Unfortunately, BTS has often been subjected to homophobic attacks in the Indian subcontinent. Meanwhile, in Bangladesh, there are reports of women being harassed by boy groups who do not like BTS.
Image Source: Instagram