BTS' J-Hope Fails To Recognize Conan O'Brien And Accidentally Calls Him 'Curtain'; The Talk Show Host Has The Most Hilarious Reaction To Hobi's Mistake
In the latest Run BTS episode, BTS' J-Hope accidentally called Conan O'Brien 'Curtain' and the talk show host has a hilarious reaction to it!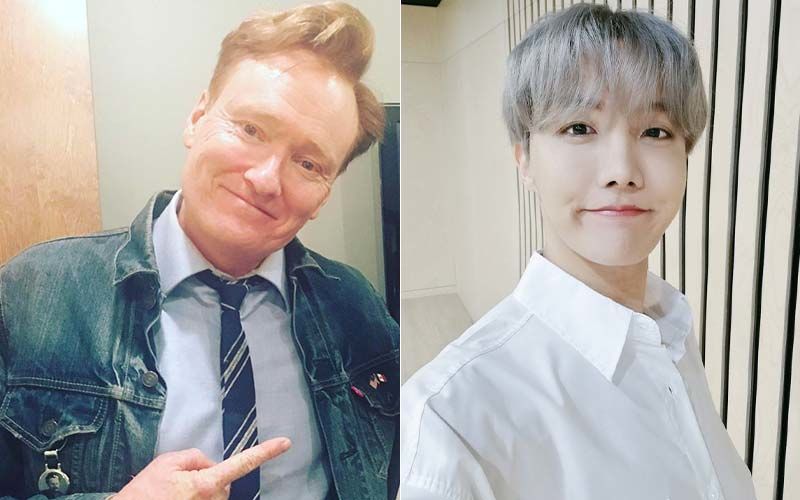 In this week's 140th episode of Run BTS, we saw the members collaborate with PD Na Young Seok's popular variety show The Game Caterers where they played Figure Quiz in which the BTS members had to correctly guess the names of popular public personalities. The episode had many hilarious moments. In one of the rounds, J-Hope had to guess American talk show host Conan O'Brien's face and Hobi accidentally called him 'Curtain' because he couldn't recall his name. His adorable mistake made everyone laugh out loud.
Everyone in the room corrected Hobi, especially Jin and Jimin who knew Conan's name. Jin yelled, 'Conan! Conan! Who's Curtain? You don't know Conan?," while Jimin asked, "Don't you know The Conan Show? No, I should keep quiet," before realising he himself failed to guess many names. Conan O'Brien discussed Hobi's mistake and even hilariously threatened BTS.
He said, 'Curtain. He called me Curtain! He said I was a curtain! I've been to Korea. I've been there. I was popular. Curtain!" Adding to that, Conan said, "I will get you BTS. Oh, I'll get you good, and by that I mean I'll silently resent you. I have no power to do anything to you. I.. you're going to go on to have huge success.. I'm very old and on the way, out and and you guys are pretty much running the world. So when I say I'll get you, I just mean I'm going to stew in my own juices for quite a long time and you'll be vastly unaware of..(chuckles)"
In the episode, BTS' V also had a hilarious moment. Taehyung couldn't recognise Robert Downey Jr. and his reaction left fellow BTS members RM, Suga, Jin, J-Hope, Jimin and Jungkook screaming in shock.
Image Source:Instagram/Twitter/VirDas/BTSTwitter