BTS Lead Vocalist Jungkook Survived On Water For Five Days For Butter Shoot, Reveals The Reason Behind It
BTS lead vocalist Jungkook's revelation on going on a water fast for 5 days before the shoot of their song Butter, leaves fans speechless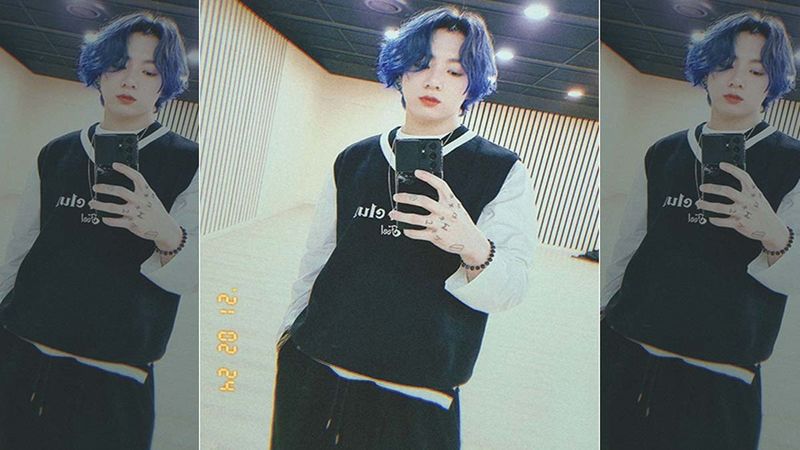 South Korean band BTS' second English single, titled Butter is breaking records on the internet. Band's lead vocalist Jungkook has made a shocking revelation that he only survived on water during the shoot of Butter. This revelation was made by him during their live interacting session online. Jungkook is one of the band members who loves to eat, also if one notices in the viral videos he is seen eating, stealing and borrowing food from his band members. Hence, going on a strict only water diet shows his dedication.
During the VLive app, he also revealed the reason why he stuck to just drinking water. He mentioned he has chubby cheeks; however J-Hope was not in agreement with him. Their conversation went-
"Jungkook: I didn't eat at all for five days during that time.
J-Hope: You really don't have any cheek fat.
Jungkook: I only drank water for five days.
V: Wow water for five days?" While fans know his dedication towards his work, this restriction he put on himself for shoot was quite surprising.
Take a look at the video below-
Jungkook, who is the youngest member of the band, shared in conversation with Rolling Stone for being blessed that he could meet the band members. He said, "I started my trainee years when I was growing up, and one thing I think is a real blessing for me is I got to meet these wonderful, nice, good six members. I think I matured into a really good person that can be loved by a lot of people. I'm really grateful for the fact that other members, the older members, have given me a lot of feedback, positive or negative. I'm really grateful to have met them." ALSO READ:
BTS Shares An Uplifting Message For Indian Fans Amid COVID-19 Crisis: 'Never Lose Hope'

Image Source: Instagram/bts.jungkook