BTS' RM Reacts To Rumours Of Dating A Non-Celebrity Girl; Here's What The Rapper Said
BTS' RM breaks silence on reports of him dating a non-celebrity woman since 2019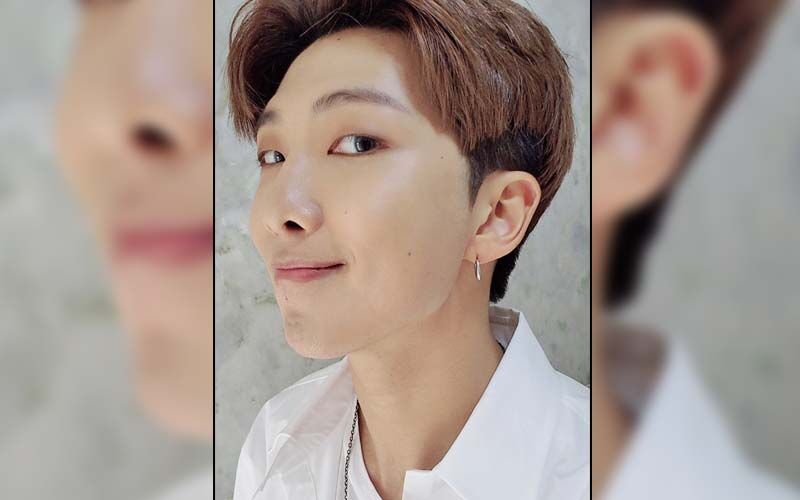 BTS leader RM has reacted to the rumours of him dating a non-celebrity girl. The Bangtan leader took to Weverse and rubbished the rumours. "I don't know that person at all. The poodle is my friend's poodle," wrote RM as translated by Allkpop. For the uninitiated, the dating rumours of RM surfaced after a YouTube video claimed that the rapper has been dating a wealthy non-celebrity woman of his age since 2019.
Just a few days ago, HYBE denied reports of BTS' Golden Maknae Jungkook dating actor Lee Yoo Bi. For the unversed, a YouTuber had claimed that Lee Yoo Bi is a fan of Jungkook and has been engaging in 'lovestagram' by sharing purple hearts on her Instagram account, a colour mostly associated with BTS. The video also pointed out that Jungkook's older brother and Lee Yoo Bi's younger sister follow each other on Instagram.
Lee Yoo Bi's agency Y-Bloom Entertainment also shut down the dating rumours. "That's a groundless (rumour). Lee Yoo Bi and Jungkook's dating news makes no sense. They've never met, and they don't know each other. Among the BTS members, Lee Yoo Bi knew Suga, but that was a long time ago. We don't even know if they're in touch right now," the statement read.
Apart from RM and Jungkook, last year, in October, the reports of BTS' V dating the daughter of South Korea's Paradise Group president made headlines. However, BTS' agency rubbished these rumours with a statement. "Chairwoman Choi Yoon-jung's family and V are just acquaintances," HYBE's statement read, as reported by Soompi.
Image Source:bts_twitter