BTS Star Jin Gorges On Dosa In Jeju? Desi ARMY Fans Are Confused Over THIS Viral Photo Of K-pop Star-SEE PIC!
Jin was seen eating what looked like a long roll and fans confuse it with Dosa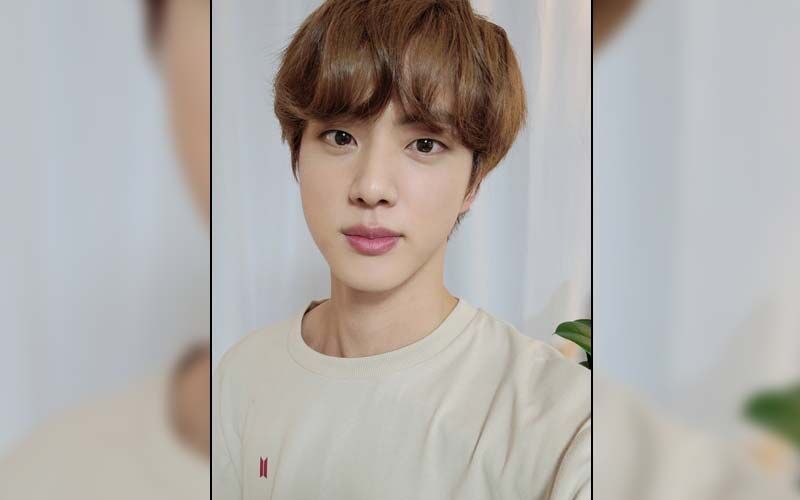 BTS member Kim Seokjin aka Jin stirred the internet on Monday as the vocalist flaunted his friendship tattoo by posing shirtless. BTS ARMY went into a frenzy as Jin, who is known to be a shy person, posted the picture and it was sheer chaos after the thirst trap.

Interestingly, the lead singer is also known to be a foodie and he delighted his Indian fans with pictures of himself posing with a plate which appears to be a popular Indian dish dosa.
In his latest post, Jin was seen eating what looked like a long roll. Well, fans were confused about the dish. Korean ARMY informed others that it was a Galchi which in English is a hairtail fish. It is one of the longest fishes found in Asia and is loved by Koreans. In India, it is called Karli Fish.
However, some desi BTS fans confused it with dosa.
In the pic, we can see him with a cute smile on his face. He is wearing white and looks like he had booked the whole place for himself.
The 'India' fever is gradually taking over the world as numerous celebrities have often expressed their love by adopting its culture.
While the Indian subcontinent is the home of some of the most loyal fans of many popular figures, there's been an unprecedented rise in fan-following, especially for South-Korean culture and content. And guess what it's none other than BTS who tops the list of the most followed South Korean band by the Indian population.
Interestingly, the band hasn't held back from appreciating their fans back in India and they returned the gesture in a previous video while announcing their Free Fire and BTS collaboration event. The members of the band greeted their Indian fans with a bow and 'Namaste'.
Image Source: Instagram