BTS: Suga's Heartwarming Gesture Towards An Indian Food Delivery Guy Is Winning Hearts Over The Internet
BTS band's Suga asking the Indian food delivery guy not to rush as it was raining, in app's rider request section, gets him praising Suga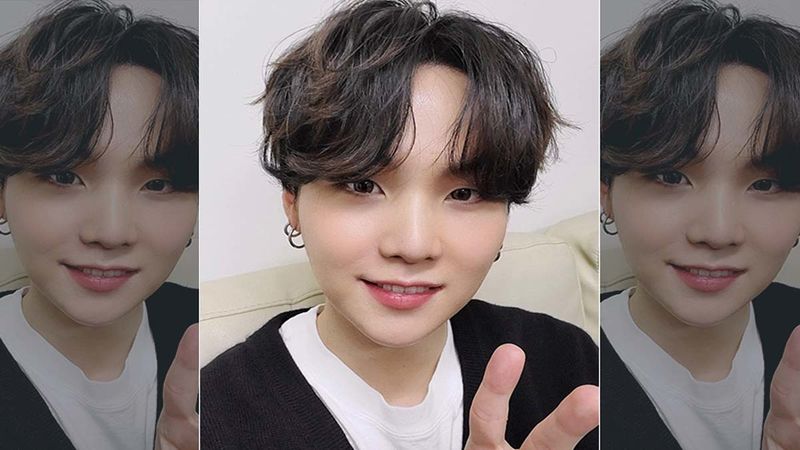 While the South Korean band, BTS is dominating the globe with their music, they are also winning hearts with their kind gesture. A Malayalam man who is working as a food delivery guy in a foreign land was touched by the warm gesture of this boy band. He reportedly told a radio station that though he is neither their fan nor part of their ARMY, he was touched by their humbling nature. He has made some food deliveries to the band's dorm at Hannam The Hill, where he met Jungkook, Jin, Suga and RM.
As reported in Koreaboo, he was quoted saying, "If you ask me about the experience…All four of them are superb. They never made us feel like they have any kind of attitude about having millions of fans." He was especially impressed with Suga, narrating an incident he mentioned how in the 'Rider Request' section of the food delivery app, he asked the delivery guy to not rush as it was raining and having no issues if the food gets delivered late.
Narrating about this kind gesture of Suga, he said, "I would especially like to mention one instance. Once, Suga… It was a rainy day. There is no option for the customers to contact us, but there is a feature called "Rider Request". And in that request section, he wrote, "It's a rainy day…It doesn't matter however late you are, drive carefully."
Club FM (Kerala radio channel) interviewed a native of Kerala working in South Korea. He mentioned that he is not a BTS ARMY but has met them as part of his job as a food delivery agent. He remembers having met 4 members RM, Jin, SUGA & JK & their humble attitude. pic.twitter.com/BuYObTbvx0

— 𝐒𝐔𝐆𝐀 𝐏𝐮𝐛𝐥𝐢𝐜𝐢𝐬𝐭⁷📝 (@dSUGA_1993) June 1, 2021
He speaks of an incident with SUGA
👤:there is no way for the customers to contact but SUGA used the 'Rider Request' feature on the app to say "It's a rainy day, it doesn't matter how late you arrive, drive carefully". Isn't that a super quality to have?@BTS_twt #SUGA pic.twitter.com/kKx6mZ37h7

— 𝐒𝐔𝐆𝐀 𝐏𝐮𝐛𝐥𝐢𝐜𝐢𝐬𝐭⁷📝 (@dSUGA_1993) June 1, 2021
Image Source: Instagram/bts.suga