BTS Takes Over The World As Top Artist, BEATS Taylor Swift, Drake And Others-SEE FULL LIST!
Global Music Report show total revenues for 2021 were $25.9 billion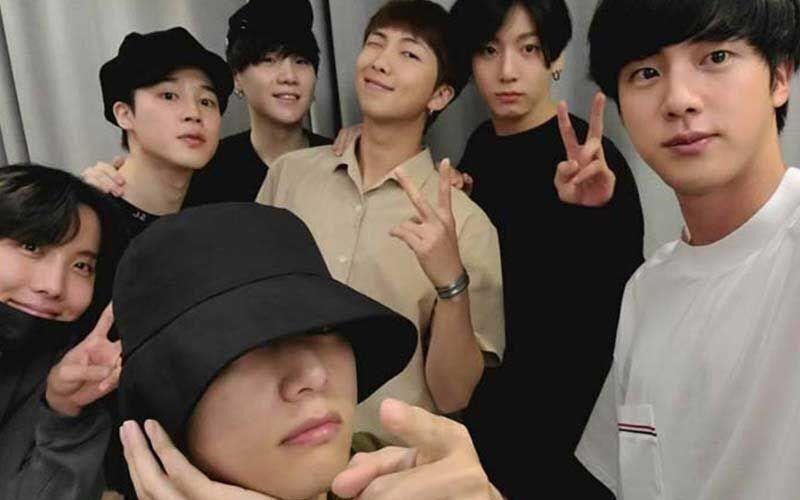 The global recorded music industry grew by 18.5 per cent in 2021, which is driven by growth in paid subscription streaming, according to IFPI (International Federation of the Phonographic Industry) - the organisation that represents the recorded music industry worldwide.

The latest figures released Tuesday in IFPI's Global Music Report show total revenues for 2021 were $25.9 billion, reports `Variety`. While the free version of the report does not attach numbers to all of the rankings, they're pretty fascinating anyway
Amid the tough competition amongst the artists, the top 10 global artists, based on "consumption across all formats and all countries, weighted based on the value of each method of consumption", have been listed.
The top 10 artists as per this list are BTS, Taylor Swift, Adele, Drake, Ed Sheeran, The Weeknd, Billie Eilish, Justin Bieber, Seventeen, and Olivia Rodrigo.
The top 10 global digital singles were:
The Weeknd "Save Your Tears" (2.15 billion streams)
The Kid Lario, Justin Bieber "Stay" (2.07 bn)
Dua Lipa "Levitating (1.88 bn)
BTS "Butter" (1.76 bn)
Olivia Rodrigo "Drivers License" (1.73 bn)
Justin Bieber (ft. Daniel Caesar and Giveon) "Peaches" (1.72 bn)
The Weeknd "Blinding Lights" (1.61 bn)
Olivia Rodrigo "Good 4 U" (1.61. bn)
Lil Nas X "Montero" (1.6 bn)
Ed Sheeran "Bad Habits" (1.57 bn)
Apart from this, BTS has also won 'Music Video of the Year' at iHearts Award 2022. Fans aka ARMY is congratulating the band on social media.
Well from the looks of it BTS' ARMY is currently the most sought after music artists.
Image Source: Instagram