CCTV Footage Of Sidhu Moosewala Before He Was Shot Dead Surfaces Online; Person Disguised As His Fan Did Reki Around His House- SEE VIDEO
CCTV Footage showing Sidhu Moosewala clicking selfies with fans before he was shot dead by assailants goes viral!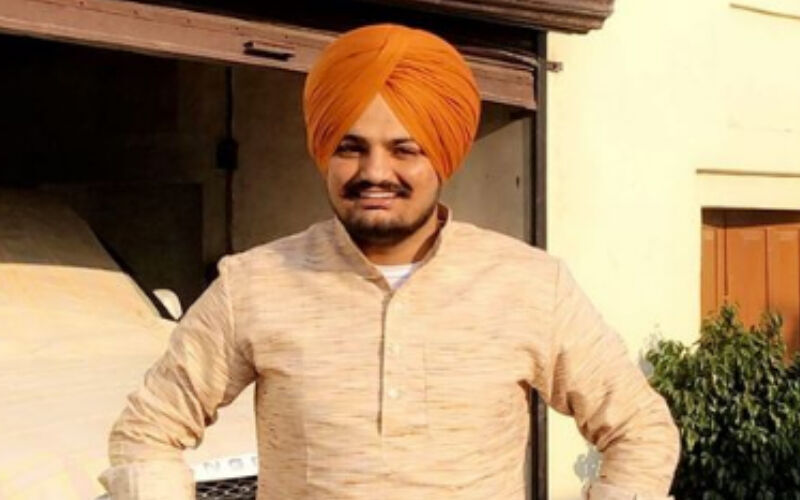 Singer-turned Politician Sidhu Moosewala's tragic demise left everyone teary-eyed and numb. His fans and family members are still struggling to come to terms with his untimely death. On May 29th, Moosewala was shot dead by unidentified assailants in Jawaharke village of Mansa district, a day after the Punjab Police withdrew his security. Reportedly, more than 30 rounds were fired on the car Sidhu was driving. Now CCTV footage of the Punjabi singer before he was shot dead has gone viral on social media.
In the clip, Sidhu was seen clicking selfies with his fans before his brutal killing. Reportedly, two people informed the killers that the singer left his house. It was reported that one person named 'Kekada' disguised as his fan spent time at Sidhu's house. He was the one who tipped the shooters that Moose Wala was travelling in his jeep instead of his bullet-proof vehicle. A Twitter user shared the CCTV footage on Twitter and wrote, "CCTV footage of Sidhu Moosewala when he left his home, As per sources "Kekra" named person did "Reki" by becoming his fan & he was roaming around his house from last 2 days #SidhuMosseWala." ALSO READ:
Sidhu Moose Wala's Family Writes To Amit Shah Seeking Central Agency's Involvement In Singer's Murder Investigation!
Meanwhile, the investigation related to the brutal killing of Sidhu Moosewala is currently underway by Punjab Police. Three arrests reportedly have been made so far in the case and the Punjab Police is expected to nab the other shooters soon. Eight of the shooters involved in the killing of the singer have been identified by the police.
Sidhu's parents have written to the Union Home Minister Amit Shah seeking the involvement of the central agency in the killing of their son. On Saturday, the family met Amit Shah in Chandigarh and demanded a CBI probe into their son's murder.