Chris Gayle Calls Deepika Padukone 'A Very Nice Lady'; Cricketer Wishes To Dance With Her In A Song-REPORTS
Chris Gayle revealed that he had met Deepika Padukone and would like to dance with her on a song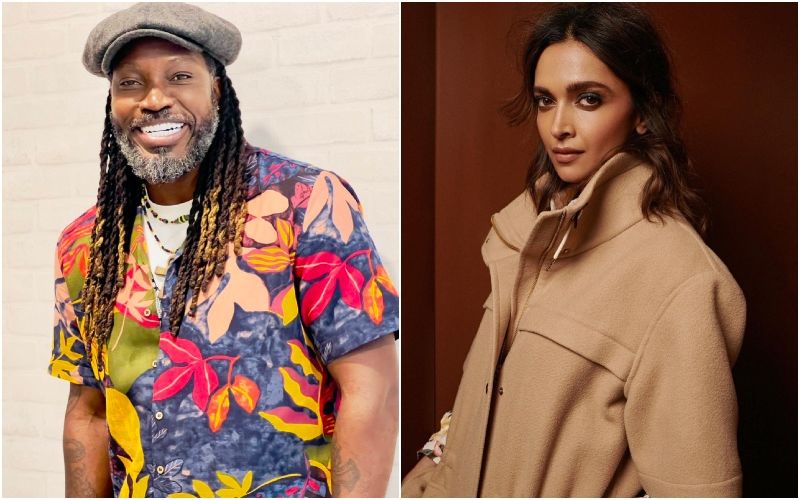 Jamaican cricketer Chris Gayle is one of the most admired players, especially in India. Apart from being a flawless cricketer, Gayle is also known to be a singer and he is currently on a promotional spree for his latest single 'Oh Fatima' which he recorded with Arko. During the launch of its music video, the multi-hyphenate revealed the name of the Bollywood actor that he would like to work with soon.

In a rather surprising turn of events, Chris Gayle revealed that he had met Deepika Padukone and would like to dance with her on a song.
A DNA report quoted the cricketer saying, "I have met her in person." He also shared, "Deepika Padukone, a very nice lady. I would love to dance with Deepika Padukone in a song."
During the latest interaction, Chris also shared how he was inspired to create some music during the COVID lockdown.
He further added, "It all started during the pandemic when we all were locked in our houses. A friend of mine said let`s do a song together. He turned up at my house and we did a song together. I was so fascinated by it and the best part was people in Jamaica accepted it. Then I recorded another song and eventually set up my own studio at my own home and started collaborating with people from the music field. At no point in my cricket career, I had imagined I would ever venture into singing."
Chris collaborated with singer-composer Arko Pravo Mukherjee for 'Oh Fatima' and the music video has been directed by Rammjii Gulatii and also stars Karina Karra, an Uzbekistan artiste. The peppy song was fused with the sounds of both Jamaica and India.
Recently, Chris Gayle's record of six centuries in the IPL was broken by Royal Challenger Bangalore's Virat Kohli.
The former Indian captain broke the Jamaican player's record of league. He had played for different teams including Kolkata Knight Riders and the Punjab Kings.
Image Source: Instagram