Coronavirus Outbreak: Christiano Ronaldo, Lionel Messi, Neymar's Dreams Of UEFA Champions League Glory Pushed To August
With the ongoing crisis around the world, many major events have been pushed until further notice in order to avoid mass gatherings. Amidst the Coronavirus outbreak taking lives across the world, reportedly, Christiano Ronaldo, Lionel Messi, Neymar's dreams of UEFA champions league glory has been pushed to August. Read On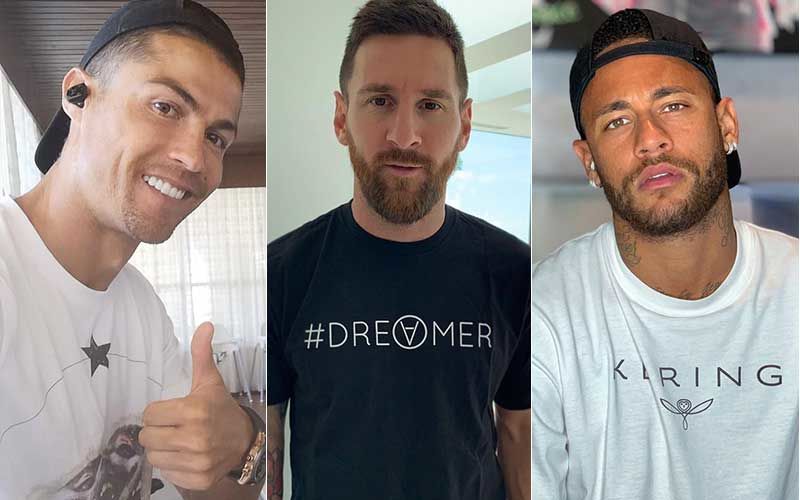 The UEFA Champions League is one of the major football events that take place in Europe and witnesses a huge gathering cheering for their favorite teams. Currently with the ongoing crisis around the world, many major events have been pushed until further notice in order to avoid mass gatherings and maintain social distancing. Amidst the Coronavirus outbreak taking lives across the world, reportedly, Christiano Ronaldo, Lionel Messi, Neymar's dreams of UEFA champion's league final has been pushed to August.
The UEFA Champion League final can be played towards the end of August in Istanbul. The Champion League final can be played three months after the competition's showpiece was due to be staged. Speaking with the Associated Press recently, a person close to the development of the finals revealed that the UEFA Champion League final will take place on Saturday, August 29. The final event will be held at the Ataturk Olympic Stadium in Istanbul.
As per the person close to the development, the finals will only take place in August end if the European leagues resume playing around July or August. Given the current condition in the world, and Europe being drastically affected by the COVOD-19 pandemic, the plan to kick-start competitions once again will be still a big question due to the lockdown. On the other hand, the Champions League final was originally scheduled for May 30, 2020, before being postponed by the UEFA on March 23, 2020.
Image source: Instagram/ Christiano Ronaldo, Lionel Messi, Neymar