Datebaazi Fame Faizan Ansari Proud To Be On List Of Indians Awarded In Dubai UAE
Faizan was awarded the Popular Face Of The Year award at the International Show Bizz Awards which was held in Dubai recently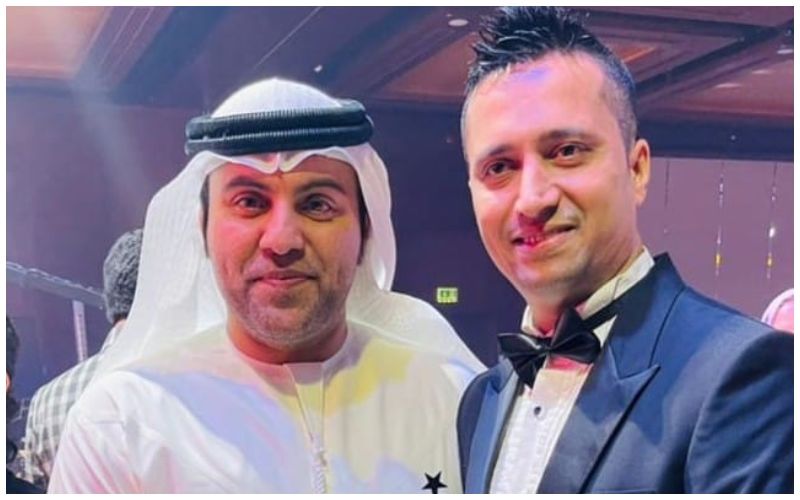 Shaikh Bu Abdullah is a renowned personality of Dubai UAE, and Mumbai resident and Social media Influencer Faizan Ansari give a statement about him. Faizan Ansari said Shaikh Bu Abdullah is a very down-to-earth personality from Dubai UAE and it was a pleasure for me to meet this great personality like Shaikh Bu Abdullah.

Being a renowned personality, Faizan was awarded the Popular Face Of The Year award at the International Show Bizz Awards which was held in Dubai.
Celebs from across the world were spotted on the red carpet of the show. Top celebrities and entertainment professionals from the entertainment world were honoured on the award night. At a magnificent ceremony at a 7-star hotel in Dubai, actors, producers, actresses, directors, singers, marketing, promotion, OTT, and film were rewarded for their work.
Fashion statements were galore as the hosts, and the guests showed up in sequin gowns, dapper tuxedos, and stunning silhouettes. Several dignitaries were present at the award function and were seen having a great time socializing, making connections, and enjoying the magnitude at which the event was organized. VIPs like Shaikh Bu Abdullah, were some of the celebrities who added glitz and glamour to the event.
Image Source: Instagram